In November 2018, we were delighted to partner with Jazz North to deliver an exciting regional music project, Alt Shift J.
The innovative project is took place across four locations – Cleethorpes, Penrith, Clitheroe and Middlesbrough – with goals of redefining the jazz genre for a new generation and igniting younger audiences to attend jazz and improvised live music shows.
Four 'pop up' festivals featuring performances from new and established artists, interactive gigs, improvisation workshops, sessions in schools, and performing and sharing opportunities between young people and professional jazz musicians, took place across the four regions. Digital technology played a big part in the project with lots of activity on social media before and during the events, including live streaming of gigs.
As part of the project, The Culture House together with Don't Fight it Feel it and WAXNERDS DJs presented a day and night of ground-breaking live music, featuring headliners, Sheffield's show-stopping hip-hop, funk and electronica-backed, Renegade Brass Band.
The event will hosted stand out talent from the world of dance-able funk, jazz, Afro-beat and more, bringing live sets together with DJs at Cleethorpes Moon on the Water.
Renegade Brass combined 8 horns, 2 percussionists, a scratch DJ and live MC, to form an unstoppable raw brass sound, resulting in a spectacular high-energy live show at the venue.
They had previously played packed out gigs around the UK and also alongside artists including De La Soul, Grandmaster Flash and Public Enemy, with this event presenting a rare opportunity to experience their music in Cleethorpes.
The line-up also featured Werkha, a three-piece from Glasgow and Manchester signed to the Tru Thoughts record label, performing an infectious fusion of Afro-beat, bass, house, jazz, funk and soul, brought bang up to date with contemporary electronic production.
'Ambassadors of funk', Hull's Young Jack also performed bringing a horn section to 'dish out spiritual rhythms and funky vibes'.
Then a contender for 'Later with Jools Holland', Ubunye (meaning one-ness) – united singers South Africa with gospel and R'n'B players from Yorkshire to present an inspirational blend of jazz, traditional Zulu music and Afro-pop. High energy African beats and traditional sounds morphed into more contemporary musical styles.
WAXNERDS Fatwax45 DJs played throughout and in between sets.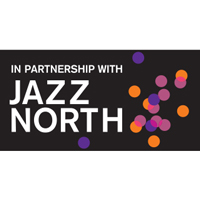 Charlotte Bowen, Culture House director said:
"The word jazz can be a turn off to a lot of people, but younger generations probably don't realise its breadth – as it crosses over into so many genres.

"Following on from our work with Cleethorpes Jazz Festival which features a strong programme of outstanding UK jazz talent, we're really pleased to be part of this project providing the opportunity for younger musicians, promoters and audiences, to come together to reinterpret, redefine and celebrate improvised music in all its forms."