An exciting and varied main programme, taking place from the 1 – 3 June at Cleethorpes Beachcomber.
Quality fringe performances will also take place at various venues over the weekend.
On-site accommodation is available at the Beachcomber (ask for details on booking tickets by phone) with plenty of further choice throughout the resort.
Cleethorpes Jazz Festival is produced by The Culture House and supported by Arts Council England and Jazz North. This year we are additionally supported by Axholme Brewery and Duffy's Chocolate and there will be the opportunity for you to sample their offerings over the weekend.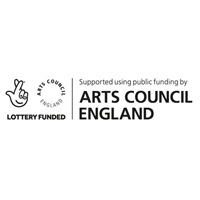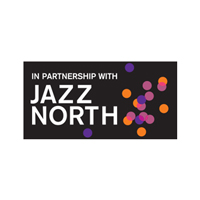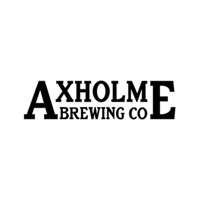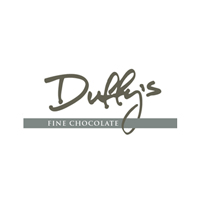 Tickets Now On Sale
WEEKEND TICKET
£70 early bird until 30 April
£80 from 1 May
FRIDAY EVENING
£23
SATURDAY PASS
£35
SATURDAY EVENING
£25
SUNDAY PASS
£35
The ElecTrio at Moon On The Water
Buy online or in person from Moon On The Water,
North Promenade and Grants 25 Sea View St, Cleethorpes)
£5 advance / £7 on the door
BUY TICKETS NOW
YOU CAN ALSO BOOK VIA THE BEACHCOMBER BY PHONE ON 01472 812666 OR IN PERSON.
FRIDAY 1 JUNE 6.30pm
Birkett & Fisk play Venuti & Lang
A violin and guitar duo celebrating the under-explored work and associated repertoire of two prime exponents of early '20s/30s jazz: authentic, rhythmic and uplifting, with a warm rapport and infectious energy.
Emma Fisk violin/James Birkett guitar
FRIDAY 1 JUNE 8pm
Ubunye
Ubunye ('one-ness') unites singers hailing from Kwa Zulu Natal in South Africa with gospel and R'n'B players from Yorkshire, in an inspirational blend of jazz, Isigqi – traditional Zulu music – and Afro-pop. Expect high energy African beats and traditional sounds morphing into more contemporary musical styles.
FRIDAY 1 JUNE 9.30pm
Nikki Yeoh – Solo Gemini
Winner of the JazzFM Instrumentalist of the Year Award 2017, pianist Nikki Yeoh has proved – since her emergence on the British Jazz scene in the mid-90s – to be an improviser, composer and all-round adventurer who has continually sought to broaden her musical horizons.
This concert features music from Nikki's debut album 'Solo Gemini', with tracks inspired by an eclectic mix of influences from Hermeto Pascoal to John Cage.
"Nikki Yeoh is a creative free spirit who, although deeply rooted in the language of improvisation, is open to a range of music that leans as much to populism as it does high art." – BBC Radio 3
www.facebook.com/NikkiYeohPiano
Nikki Yeoh photo © Nick White
SATURDAY 2 JUNE 1.45pm
Dan Whieldon
Winner of the Nottingham National Solo Jazz piano competition in 2008, pianist Dan Whieldon has been active on the North West jazz scene for more than ten years.
Developing a taste for the 'European' Jazz sound while studying Jazz in Brussels, Whieldon met many musicians while he was there which influenced his writing and playing.
The album, Positive Changes, recorded in Genk, Belgium, is largely made up of Whieldon's accessible originals, but also features his arranging skills.
Also featuring Gavin Barras – acoustic bass, Caroline Boaden – drums and Richard Iles – flugel horn
SATURDAY 2 JUNE 3.30pm
Quentin Collins Quartet
In 20 years as a professional, Quentin has established himself as one of the UK's top Jazz trumpeters, having performed, toured and recorded with a plethora of internationally renowned artists across many genres. These include Fred Wesley, Gregory Porter, Kyle Eastwood and Roy Ayers.
Quentin Collins – trumpet & flugelhorn, Robert Mitchell – piano, Tim Thornton – double bass and Shane Forbes – drums.
Quentin Collins photo © Anton Tal
SATURDAY 2 JUNE 6pm
Randolph Matthews
Inspired by his belief that the power of the human voice changes people lives and the world in incredible ways British Jazz singer songwriter Randolph Matthews is described by Jazz FM as "Flawless and world class."
A lauded vocalist whose work spans 20 years, Randolph has collaborated with artists from the jazz, blues and contemporary music scenes including Mulatu Atstake, Casey Benjamin (Robert Glasper Experience) and opened for grammy award winner Jazz legend Herbie Hancock. He has also graced the Royal courts of Buckingham Palace to perform for Queen Elizabeth II.
Randolph's solo show is encompasses a mix of inventive original recordings, reworks and audience interactions entwined with life stories which tells he with emotive humour.
His new album "Untamed" is due for release this year on BandCamp, Spotify and ITunes. Catch him performing in Cleethorpes for the first time as part of his national tour.
SATURDAY 2 JUNE 7.30pm
Julia Biel
Hailed by The Independent as 'the best British vocalist to emerge in an age', self-taught and award-winning singer, songwriter, pianist and guitarist Julia Biel is blazing a trail on the British music scene.
Blending vocals reminiscent of the greats of jazz's golden age with a poetic yet conversational lyrical style, Biel provides a uniquely sharp perspective on contemporary life and love through accessible chorus-led song-writing.
Lose yourself in this set encompassing some of her old favourites such as 'Nobody Loves You Like I Do' as well as songs from her new self-titled album released in February.

"Biel's third solo album confirms her knack for penning smart, intimate songs and delivering them in a voice both crystalline and dreamy… a total delight."
THE LONDON EVENING STANDARD****
With Idris Rahman on bass and backing vocals and Ayo Salawu on drums
SATURDAY 2 JUNE 9.15pm
Kofi:Barnes Aggregation
This exciting band showcases the contrasting alto saxophone talents of its co-leaders.
Tony Kofi is a heavier toned, blues drenched wailer of the Jackie McLean school, while Alan Barnes has taken the lighter, crisply articulated phrasing of Art Pepper as his guiding light. Put the two different approaches together and the chemistry is instantly explosive, producing some of the most committed, yet accessible, hard swinging music around.
Rod Youngs on drums and relative newcomer Adam King on bass create a tight and driving force behind the amiable but intense exchanges of the front line, and Robin Aspland on piano is superb both in the ensemble and as a soloist.
SUNDAY 3 JUNE 12.30pm
Andchuck
Andchuck (Jazz North Introducing Artists 2017/2018) are an exciting and dynamic contemporary jazz trio, comprising of Jack March (guitar), Tom Chapman (bass), and Gabriel Alexander (drums). They bring a new sound to jazz through a striking balance of creative original compositions, and spontaneous improvisation.
The group perform all over the UK at world-renowned festivals and venues including Manchester Jazz Festival, Matt & Phreds, Edinburgh Jazz Bar and many more.
SUNDAY 3 JUNE 2pm
John Law Re-creations
Known mainly for playing his own original compositions mixing jazz, classical and electronica, John Law ("One of the UK's most imaginative and versatile jazz pianists" International Piano Magazine, 2014) has now put together a stunning new group of highly versatile young musicians, playing mainly his arrangements of other people's tunes.
In a move away from electronics to this purely acoustic group, Law will be presenting music taken not just from the standard jazz repertoire but also from pop and indie material including Beatles, Radiohead and Adele.
With Parliamentary Jazz Award winner Sam Crockatt on sax, James Agg on double bass and Billy Weir on drums.
SUNDAY 3 JUNE 3.45pm
Brigitte Beraha's Babelfish
Led by one of the most versatile and exciting vocalists on the UK Jazz scene, Brigitte Beraha, Babelfish is a contemporary jazz quartet featuring voice, piano, double bass and drums/percussion.
Its musicians have played or recorded with artists as diverse as Bobby Wellins, BBC Concert Orchestra, Evan Parker, Kenny Wheeler and Stevie Wonder.
Their show comes ahead of their third album launch, which is a journey inside their favourite books through the vehicles of jazz, latin, classical, folk and improvised music.
With Barry Green – piano, Conor Chaplin – double bass and Paul Clarvis on drums / percussion.
"Babelfish are a definition of a contemporary jazz class act." The Guardian
SUNDAY 3 JUNE 5.30pm
Andrew McCormack's Graviton
Internationally acclaimed pianist and composer Andrew McCormack consistently challenges himself to explore new and very different musical styles as an artist. Whether appearing with Kyle Eastwood or Jamie Cullum, with a symphony orchestra or as a solo pianist, at outdoor festivals or an intimate club, you can always expect the highest level of performance.
Andrew's latest album, 'Graviton', consists of serious A-List musicians in the modern jazz world. It earned rave reviews and is short-listed for Jazz Album of The Year. Graviton's music may be best described as a mix of Steve Reich and Tigran Hamasyan, without boundaries.
SUNDAY 3 JUNE 7.15pm
John Etheridge and Vimala Rowe
(Running time approx 2 hours inc interval)
Legendary guitarist John Etheridge has had substantial relationships during his 45-year career with some of the most famous names of 20th century music including Stephane Grappelli, Nigel Kennedy, and John Williams. Tonight he joins forces with sensational new vocal star Vimala Rowe.
Together John Etheridge and Vimala Rowe weave a magical spell, effortlessly travelling musically from India to Africa, Middle East and the USA. There will also be solos from John, taken from his celebrated show that he has performed for 10 years all over Europe.
Their album 'Out of the Sky' featured in the Top Ten critic's choice of Album of the Year 2016 in both the Guardian and the Sunday Times.
'Immensely soulful, powerful performance' London Jazz News