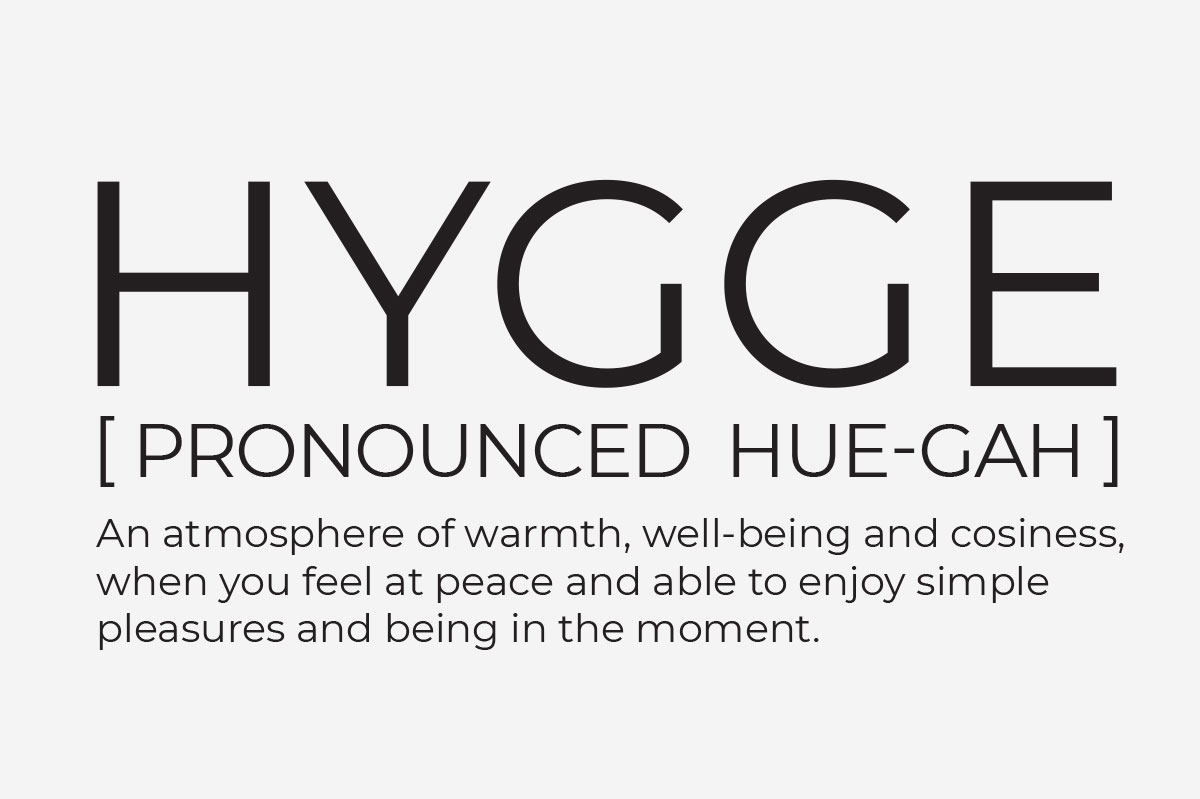 The Grimsby Hygge Project ©
The Grimsby Hygge Project is The Culture House's long term commitment to embedding the Scandinavian concept of well-being into all of our projects and programmes, in order to impact positively on the lives of those who engage in them.
This is about us aiming to bring about a 'good feeling' through arts and culture to the town.
'Hygge' originated in old Norwegian, where it meant something like "well-being" and first appeared in Danish writing around the end of the 18th Century.
There are a number of definitions of Hygge, but in essence it means along the lines of 'an atmosphere of warmth, well-being and cosiness, when you feel at peace and able to enjoy simple pleasures and being in the moment'
We have already been providing opportunities for people to come together through arts and culture, to detach from the stress and pressures of everyday life through experiencing a range of quality artistic work, and to enjoy a sense of relaxation along with 'simple pleasures'.
There is some anecdotal evidence we are achieving this, taking into account feedback from a range of outdoor events we have hosted in 2019.
"It was a lovely chilled atmosphere and we are lucky to have something like this in Grimsby"
"…real talent, fabulous ambience. Good feeling during a 'strange world week' "
"stunning shows, performance art, trampoline – all captured children's imaginations and to hear the children's comments and laughter was heart-warming"
"all your projects so far, have all had a super 'hyggelig' atmosphere"
"a great way to relax and de-stress after a busy week at work"
Charlotte Bowen, Culture House director said:
"We have researched and now understand the Danish concept of Hygge, making us realise that this was the exact 'atmosphere' or well-being 'feeling' that we aim for people to enjoy and experience through our work."
"Our aim now is that all Culture House projects carry a 'Hygge intention' within them, to explicitly embed well-being at the heart of everything we do, in order to bring about a 'good feeling' in and for the town and its residents and visitors.
"As well as being a series of cultural projects, we hope this will become a movement that in the longer term impacts on both mind-set and life satisfaction levels."
Projects will explore Scandinavian links further, particularly with Denmark – which is often dubbed 'the world's happiest country' – and will seek to create and commission a range of new and interesting artistic work intended to bring about Hygge.
We are also interested in and committed to working with others who are focusing on well-being objectives and will be seeking partners across all sectors to embark on co-delivery and production.