Free on-line well-being workshops
Mondays 25 Jan and 1, 8 & 15 February 7pm – 8.30pm
As part of our series of Lockdown events designed to support North East Lincolnshire residents, we are offering a series of four, free, on-line well-being workshops, starting on Monday 25 January.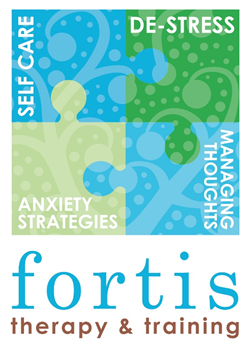 The series of workshops has been created by Fortis Therapy and Training and will provide knowledge, understanding and simple strategies to allow self -improvement of mental health and general wellbeing.
The workshops have been designed to not only stand alone, providing a useful short course each week, but the sessions also fit together so that the information from each workshop builds onto the next one, allowing for wider knowledge to be gained alongside an understanding of how to improve your mental wellbeing and self- care.
Charlotte Bowen, Culture House director said:
We know that the pandemic has resulted in an increased demand for mental health support. While 'culture' is our usual main focus, we've decided to partner with Fortis Therapy at this challenging time, to additionally offer support to local residents, including of course the people who might usually engage with our events. Anyone can access this course for free.
Each workshop is 90 minutes long and will be delivered over Zoom by a qualified therapist. Attendees will require paper and a pen or pencil. Some workshops will also provide worksheets that can be printed out beforehand, but this is not essential.
Charlotte continued:
Alongside these workshops we are running a number of other activities and projects for North East Lincolnshire residents, to support well-being through creative and cultural activity. These include a fun, free on-line dance programme with former Strictly Come Dancing winner Joanne Clifton and our Something to Cheer us Up art installation project.
To book on the workshops, please see the full list below, together with the booking links.
Separate bookings will need to be made for each week and places are limited to 12 per session.
For information about other Culture House projects, visit https://theculturehouse.co.uk/something-to-cheer-us-up/
Managing Thoughts  – Monday 25th January 2020 7pm- 8.30pm
This workshop focusses on how we can manage our unhealthy thoughts and reactionary emotions, behaviour and physical symptoms by using some simple strategies and concepts of Cognitive Behavioural Therapy (CBT).
https://www.eventbrite.co.uk/e/free-workshops-for-well-being-week-1-managing-thoughts-tickets-136878722945
Anxiety Strategies – Monday 1st February 2020 7pm-8.30pm
This workshop explores anxiety – why we need it, why we can sometimes struggle with it and how we can help ourselves to manage it.
https://www.eventbrite.co.uk/e/free-workshops-for-well-being-week-2-anxiety-strategies-tickets-136885621579
De – Stress – Monday 8th February 2020 7pm-8.30pm
Stress can be debilitating and physically harmful. This workshop examines Stress and ways to combat it and create a more relaxed mind set.
https://www.eventbrite.co.uk/e/free-workshops-for-well-being-week-3-de-stress-tickets-136886859281
Self Care – Monday 15th February 2020 7pm -8.30pm  
The final workshop considers self-care, looking after our well -being, creating a balanced and more relaxed lifestyle.
https://www.eventbrite.co.uk/e/free-workshops-for-well-being-week-4-self-care-tickets-136887236409
Mindset Reset
Our first Headspace event, designed specifically to support North East Lincolnshire- based creatives, delivered by The Culture House and ArtsAgenda