Our mood-lifting projects, designed to make you smile!
LET'S GET GRIMSBY DANCING!
Strictly winner Joanne Clifton leading Grimsby Lockdown dance workshops
10 weeks, Thursday 21 Jan – Thursday 25 March 7pm – 7.45pm
---
The Culture House has partnered with Strictly Come Dancing sensation Joanne Clifton to offer a series of Lockdown dance workshops especially for Grimsby's residents.
Joanne will lead the free sessions aimed at adults on-line, on a Thursday evening for ten weeks, offering an insight into her dancing world and an introduction to ballroom and Latin styles including salsa, samba and tango.
Participants are encourage to attend the full ten weeks and it is not necessary to have a dance partner to hand – the workshops can be fully enjoyed solo.
During the first six sessions, Joanne will focus on teaching different, easy-to-follow dances. For the remaining four weeks, participants will collaborate with the Strictly star to learn a new dance, to be performed together on-line as part of the St Andrew's Hospice Danceathon, over the weekend of March 26 and 27.
This "Let's Get Grimsby Dancing" programme, made possible with funding from Arts Council England, is the latest in a series of events and activities produced by Grimsby-based arts organisation, designed to support residents through the pandemic.
Director, Charlotte Bowen said: "We're of course delighted to have Joanne on board with us, to help bring some enjoyment to people over the next few weeks and months.
"As a highly professional dancer born in Grimsby, taught by her own parents Keith and Judy Clifton and now of Strictly 'fame', we have no doubt that Jo will make the perfect dance coach, bringing her sparkly personality to a series of fun and uplifting workshops to help us to dance the blues away."
Places on the sessions need to be booked in advance via Event Brite here and a link with access code will be issued each week.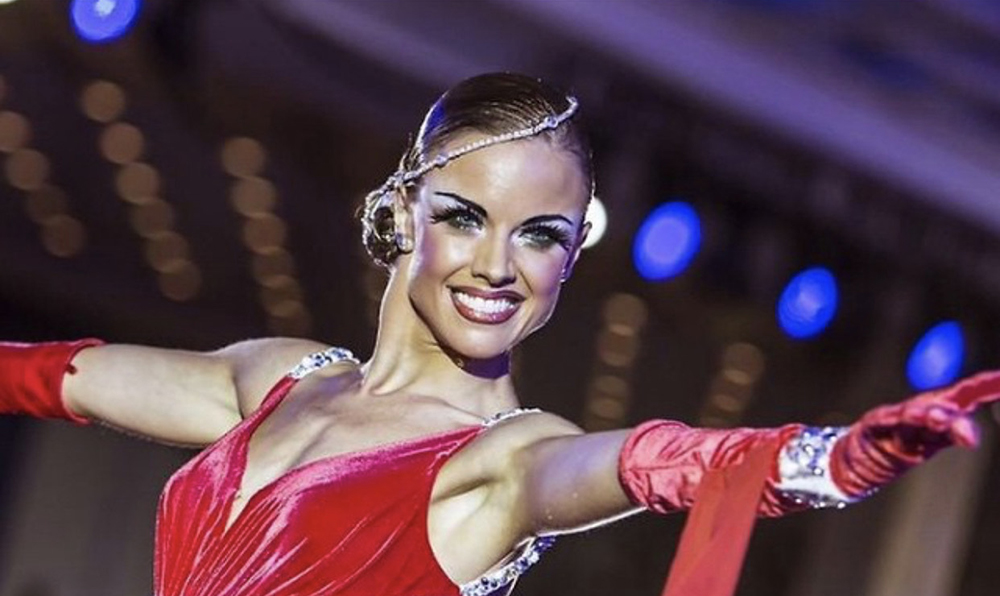 Joanne said:
Wow! I am soooooo ready to keep dancing in Lockdown with the fab-u-lous people of Grimsby, my beloved home town!  We're going to have such fun AND keep fit AND have a whole dance ready to perform at the Dancethon! I'm so grateful to the Culture House and to the Arts Council for making this happen. Fellow Grimbarians! Let's forget about our troubles this Lockdown, and come together as town to show just how great our Great Grimsby can be !
CHILDREN'S WORKSHOPS ADDED TO JOANNE CLIFTON'S GRIMSBY LOCKDOWN DANCE PROGRAMME!
The Culture House has made possible a further series of Grimsby Lockdown dance workshops being led by Strictly star Joanne Clifton – this time for children.
Kids aged between 3 – 6 can access live on-line workshops on a Saturday morning at 10am, from Saturday 23 January until 3 April (except 13 March and at 11am on the 27th due to Joanne's availability) – for a fun, interactive session. Joanne's dad and dance coach Keith Clifton will also even appear, to read his collection of original children's stories live during the sessions. The session will last approximately 30 minutes.
Children aged 7 – 11 are invited to join Joanne on a Thursday afternoon from 4pm until 1 April, again to learn Latin and ballroom styles in an informal and fun way.
Bookings can be made FOR AGES 7 – 11 HERE and FOR AGES 3 -6 HERE and a link and access code will be issued in advance.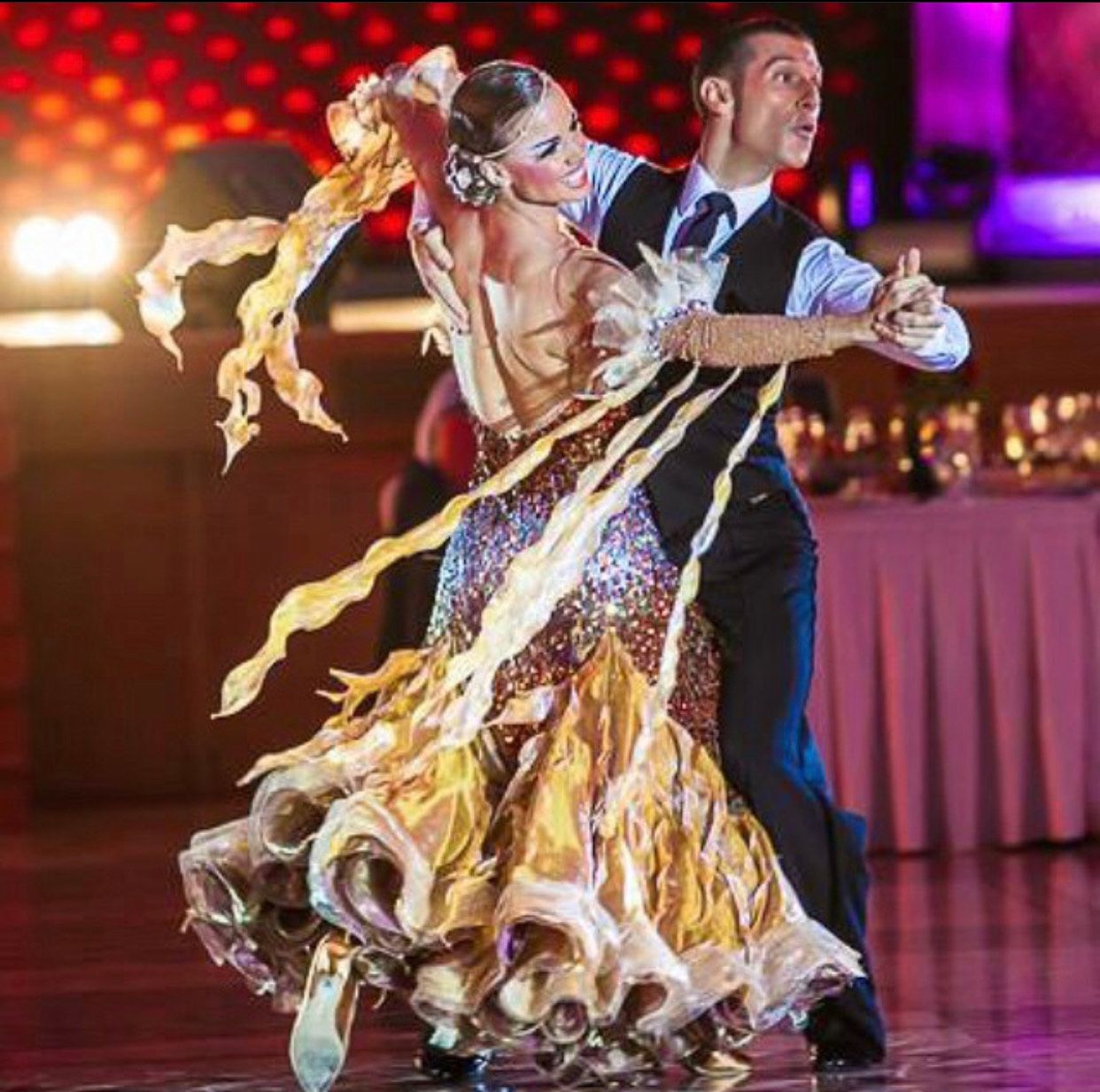 Charlotte Bowen of The Culture House said:
"We're more than thrilled that Joanne has agreed to lead a further series of workshops for children. Also to be adding Keith Clifton into the mix makes it a real family affair".
"This is an amazing opportunity for all ages to learn dance styles, connect with a well-loved professional dancer who the town has a lot of affection for and learn from the best!"
ENDS. For further information, please contact charlotte@theculturehouse.co.uk
ST ANDREW'S HOSPICE DANCEATHON – INFO
From Thursday 4 March until Thursday 25 Joanne will focus on working with the people of Grimsby to create a new dance, to be performed during the St Andrew's Hospice Ultimate Danceathon, taking place over 24 hours on 26 and 27 March.
You can take part in the classes for free as part of Let's Get Grimsby Dancing, but you'll need to register to take part in the Ultimate Danceathon, with the dance being performed live during the evening of Friday 26 March in a Culture House 'break out room' on Zoom. You need to register to take part in the event via the Hospice website and there is a registration cost of £10 with all proceeds go to the charity.

In addition if you'd like to make an additional donation to St Andrew's Hospice you can text 'hospice' followed by the amount that they would like to donate ie. 'hospice £5' to 70004
Alternatively, visit our Just Giving page and donate and we'll pass this on to the Hospice.

SOMETHING TO CHEER US UP INSTALLATIONS
The Culture House has commissioned four Grimsby-based artists to create work based on the theme of 'Something to Cheer Us Up'.
An open call was made in October 2020 asking local artists to propose visual art, poetry, installation or other types of work, to be displayed in or on a shop window in Wellowgate, Grimsby, to be experienced by passers-by.
It's no secret that low mood and a range of anxieties are being experienced by a lot of people, who may feel quite challenged by current circumstances, frustrated by restrictions or worried about the future.
Artists and creatives are no exception to this, although we at The Culture House firmly believe culture needs to be integral to 'recovery' and that creatives have a more than viable part to play in this.
While we work through our own challenges and longer-term sustainability plans, we wanted to provide some much-needed work for local creatives, giving them a sense of purpose and the chance to impact positively on residents by creating work to lift spirits.
The four artists were selected by a panel included which included local residents and businesses.
They are:
Sarah Palmer whose illustration work goes under the name of The House with the Blue Door. Sarah has created the Share Your Bear campaign (see below), encouraging people to share their 'bears' and any stories they have to tell about them. #ShareYourBearGRIMSBY ran throughout December until mid January. Sarah is now following this project up by engaging with people about their child-hood bears to collect their stories to inspire new work.
Artwork, entitled 'Smile' from Penny Wood (see below) was then installed in Wellowgate and shared widely on social media.
Hollie Fuller's People of Grimsby illustration features until 31 March.
A poem celebrating Grimsby will also be revealed by James Alexander Hall.
Charlotte continued: "Our aim was to commission artists to create work to help residents and bring some cheer through the Winter period".
We've revealed the latest new artwork being showcased as part of "Something to Cheer us Up" – our project for Grimsby residents.
'People of Grimsby' is the title of the new installationcreated by locally-based professional illustrator Hollie Fuller and can be seen in the window of 4 Wellowgate from now until 31 March.
Hollie's work has been featured in both The Guardian and New York Times newspapers, with her quirky characters also being used for promotional campaigns.
Hollie was commissioned by The Culture House to create art-work to 'cheer people up' and was selected on the basis of her past portfolio of colourful creations.
Hollie has a very unique style which stood out to the panel. It's a style which can't help but out a smile on your face!
Responding to an open call to local artists for the project, Hollie said "this artwork is my interpretation of 'People of Grimsby' and is completely inspired by local folk, some of which you may recognise.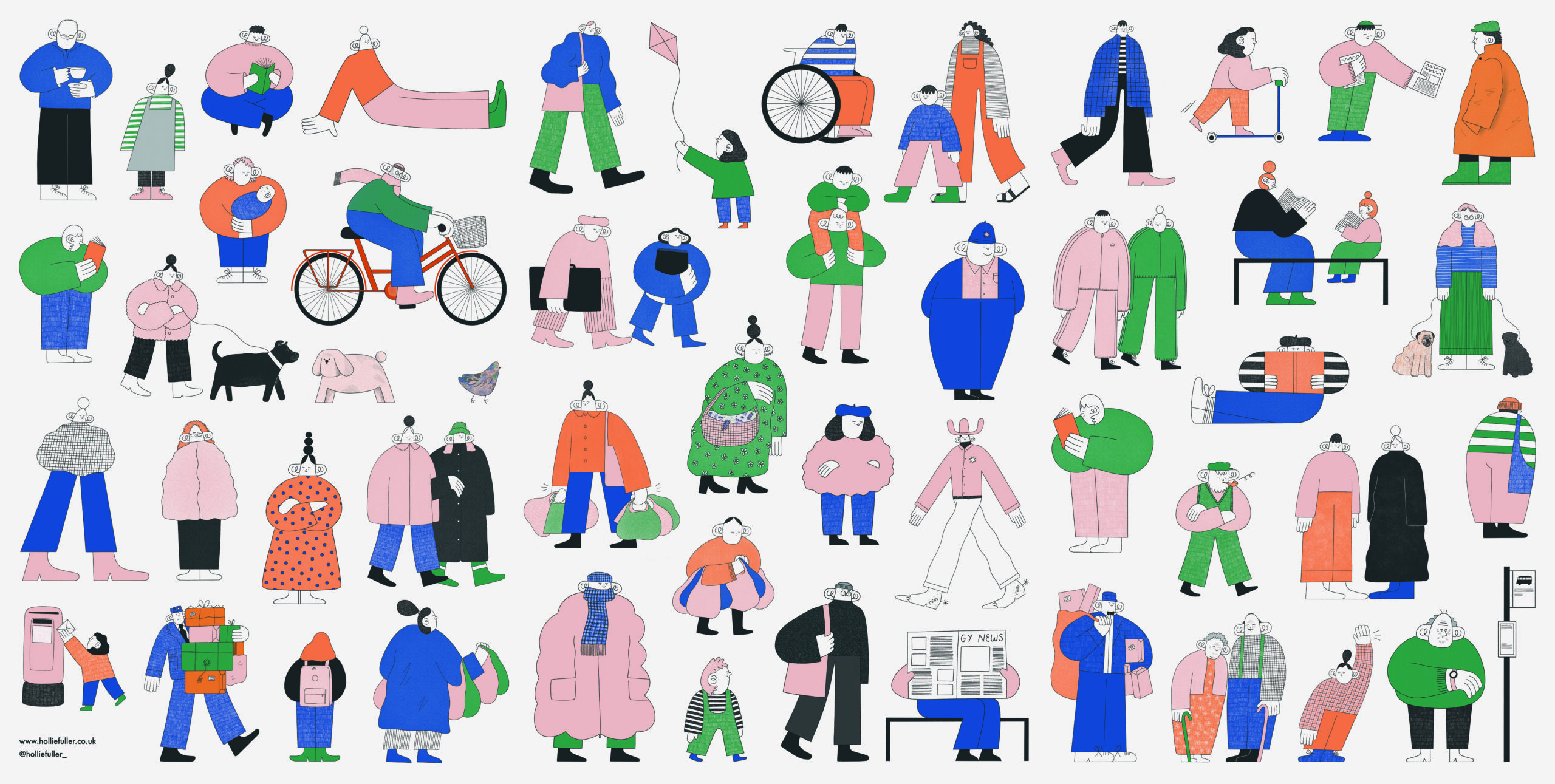 "I was asked to include a special dedication to the late community champion Ian Brocklebank, who was a regular customer at Riverhead Coffee where I work.
"I saw Ian most days and he was always involved in community and creative projects so I was honoured to be asked to incorporate him into my work. I hope that he would've liked it!"
Grateful of the opportunity to exhibit her work on this scale, Hollie added: "it's exciting to see the town stepping towards it's potential and show the talented creative community that exists here".
Since December, local artists' work has featured in the shop window, a town-centre base for arts organisation The Culture House. The 'Something To Cheer Us Up' project is funded by the Arts Council England and has so far seen 'Share Your Bear' by Sarah Yarborough and 'Smile' by Penny Wood featured.
Charlotte said "It's of course a shame that the majority of the work has been featured during lockdown but those who've passed by seem to have really appreciated the work and we've had really positive feedback across social media. We'd love to see People of Grimsby coming along to appreciate Hollie's tribute to the town!"
The Culture House has 50 free substantial craft-packs to give away for children, from 8 March. These include activity sheets designed by Hollie plus an Arts Award booklet, giving the children the chance to get creative and earn a certificate. Families need to register below to collect their free pack from Riverhead Coffee in Cleethorpes.
Talented painter and tattoo artist Penny Wood produced a joyous installation entitled 'Smile'.
---
Penny's 5 foot high original painting featured in the window of 4 Wellowgate, Grimsby.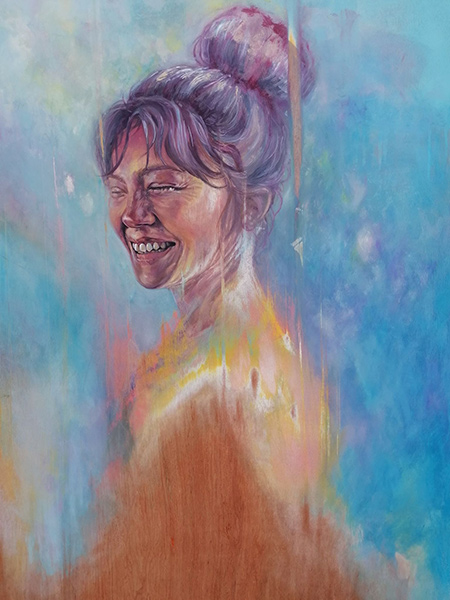 The Something To Cheer Us Up project is supported by funding from Arts Council England and is the latest in a series of events and activities produced by the Grimsby-based arts organisation designed to support residents through the effects of the pandemic.
As a resident tattoo artist at the Sub Rosa Tattoo Studio, self-taught artist Penny has been without work for months due to restrictions so was thrilled by the open call opportunity made by The Culture House in October 2020, asking local artists to propose visual art, poetry, installation, or other types of work, to be displayed in or on a shop window to be experienced by passers-by, with the aim of cheering people up.
Charlotte Bowen creative director for Culture House, said: "Our aim was to commission local artists to create work to help bring positivity to local residents to lift mood and impact positively on mind-set."
"Penny's beautiful piece is based around the contagious nature and power of a natural and true smile."
Charlotte went on to say: "We're delighted with Penny's painting which reminds us of the pure joy we hold inside."
Penny explained: My artwork normally has a melancholic, suggestion of darkness or sadness to it, so working on this piece was a new thought process for me, looking at happiness, thinking about the future and asking what makes you happy, is it the same for others? Can I create a feeling of warmth, happiness, light and hope?
"These are things we all need right now, so I am happy if anyone viewing this piece, finds a smile developing, especially during these awful, restrictive times."
---
Share Your Bear by The House with the Blue Door
---
Share Your Bear is a community togetherness campaign that is the brainchild of Grimsby artist and illustrator Sarah Palmer.
North East Lincolnshire residents no matter what their age are invited to share any pictures of their childhood teddy bear along with any personal memories or stories of what their bear means to them, using the hashtag #ShareYourBearGRIMSBY on social media.
Everyone is also encouraged to draw picture of their bear, or create a new one and name it and place it in their window, in order to give passers-by a 'hug'. Then, the best bear pictures could be featured on the side of a North East Lincolnshire Council bin wagon.
Full Details Here