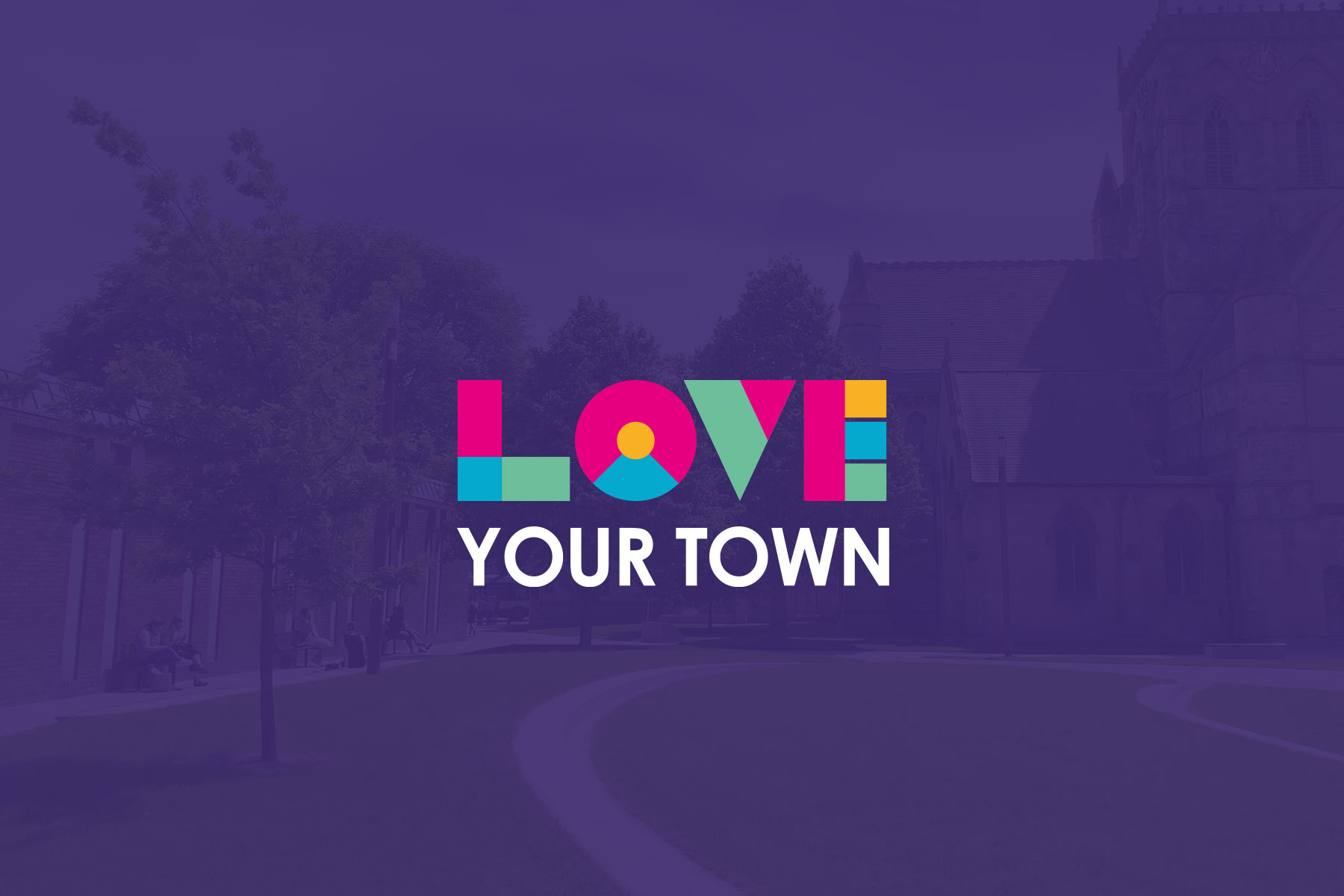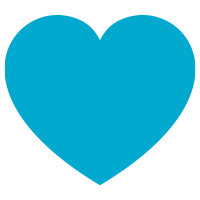 Get loved up in North East Lincolnshire!
Just when you thought you were destined for nothing other than dark and gloomy days until Spring, North East Lincolnshire Council in partnership with arts organisation The Culture House is going to be sending lots of love your way.
LOVE YOUR TOWN is an initiative supported by ERDF and the Welcome Back Fund, which will see local shopping streets gloriously come to life in mid-February, offering colourful performance, live music and art installations.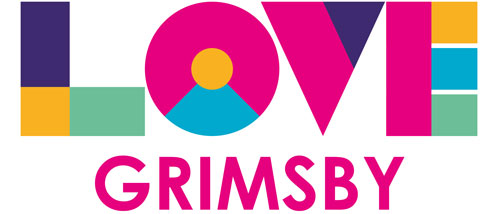 LOVE GRIMSBY takes place first on SATURDAY 12 FEBRUARY, when national and regional street theatre acts on a love-theme will enliven St James' Square and Victoria Street.
Residents and visitors are invited to come follow The Lips by Puppets with Guts, from 10am until 4pm.
This is a chorus of 'delightfully deviant divas' whose mouths have broken free from their bodies. They will roam around town and reanimate our favourite songs, celebrating our shared love of popular music.
You can also pull up your socks and be enthused by the Girl Guides 'Val Keen' and 'Babs Eager' who with their PMA (positive mental attitude) will guide you to all of the best places around town, while helping you to achieve your LOVE badge!
Watch out for 'Elton Wrong' on his glitzy portable piano, as he brings an instant stadium gig to town, with songs you'll know and plenty of comedy too. Are you ready for love?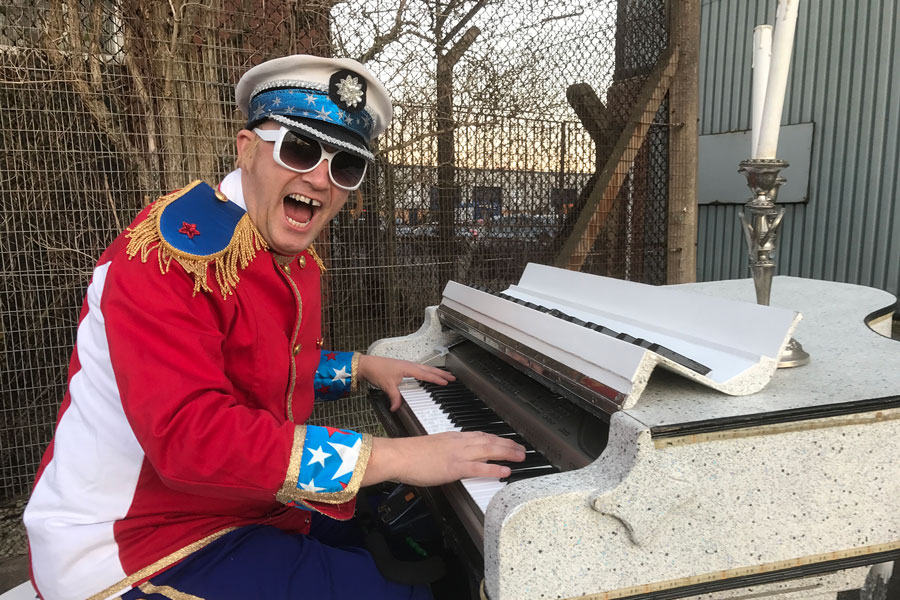 Families and children will be able to discover more to love about Grimsby, when Emma Lingard will host two of her popular guided tours on the day – Love Grimsby: a guided walk (see details and BOOK HERE)
Discovery doesn't end there – local shops and retailers are also joining together to host a LOVE GRIMSBY trail – pick up a trail guide at a participating outlet, listed below and follow the hearts and collect the clues. When you've worked out the winning phrase you can enter the free prize draw to win a £50 voucher and family entry to the Fishing Heritage Centre and a family swim courtesy of Lincs Inspire.
You'll also see on your way round wonderful window displays from loved local retailers and in Freshney Place the St Andrew's Hospice Shop will be hosting PRE-LOVED, a chilled second-hand shopping event.
Children are also invited to make drop-in crafts and become a King or Queen of Hearts for the day, making their own crown ready to take part in A Little Love Parade at 2pm through the town centre.
There'll be live music in cafes and on Top Town Market, plus window installations by local artists
After that, it's Immingham's turn for the 'feels'.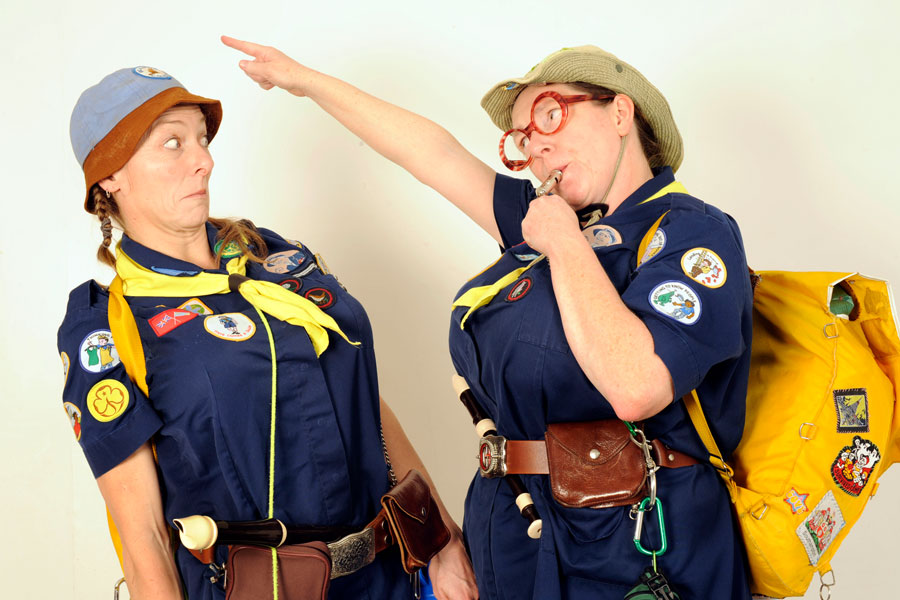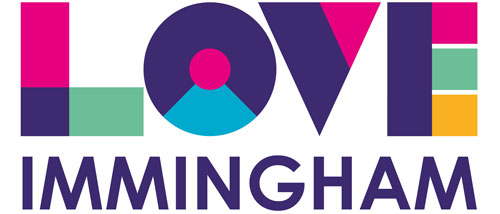 LOVE IMMINGHAM on FRIDAY 18 FEBRUARY, invites you to uncover the town's "hidden treasures" when it takes place around Kennedy Way and the Civic Centre.
Love-themed street theatre acts will visit and cause a loved-up riot outside while within the Civic Centre there will be a craft fair hosting Lincolnshire crafters as well as story-telling for children and live music.
Immingham's Taiko group, Hidden Treasures will perform in the afternoon and Immingham Museum will be open. Again children's crafts will be on offer, allowing children to take part in A Little Love Parade at 2pm in Kennedy Way.
The LOVE IMMINGHAM trail will invite children and families to 'see our hearts', with local kids making their own hanging decoration for display in the days leading up to the event.
A giant poem celebrating Immingham will be seen in a shop window and there will even be a 'silent disco' in a shop!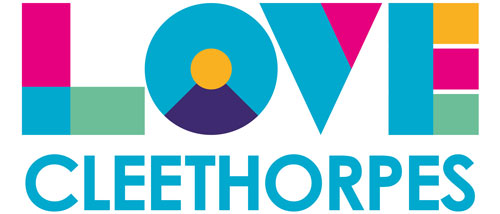 Finally, our Love your Town Week culminates in love in the sea air! LOVE CLEETHORPES takes place on SATURDAY 19 FEBRUARY. Stilt walkers and live musicians will enliven St Peter's Avenue, Market Place, Cambridge Street and Seaview Street.
Down by the beach at Brighton Slipway, families who fancy braving the cold, can take part in relaxing beach yoga in the morning (find out more and BOOK HERE), followed by beach crafts (find out more and BOOK HERE) and live music at Lacuna in the afternoon.
At Cleethorpes Memorial Hall, the Original Emporium will host a fabulous maker's market – highlighting local creative talent – as well as outdoor street food.
The LOVE CLEETHORPES trail will allow people to chance to check out a fantastic range of retailers, with LOVEly window displays again offering a chance to win prizes.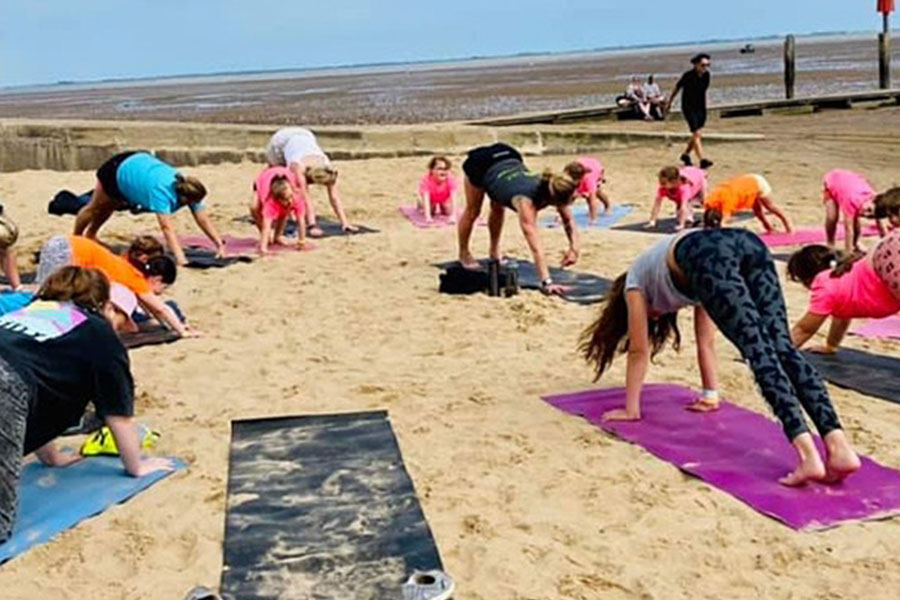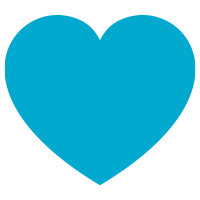 At the heart of the events, will be a brand new temporary public art installation, LOVE IRL (In Real Life). Commissioned by The Culture House and North East Lincolnshire Council, artist Stuart Langley is creating a 'captivating sculptural heart', encouraging enjoyment of real world moments and visualising what love in real life feels life – colourful fragmented pieces that form a whole – while playfully inviting audiences to pose, snap and share their interaction with it.
Delighted that events are happening for all the family on either side of Valentine's Day, North East Lincolnshire Council's Portfolio Holder for Economic Growth, Housing and Tourism Cllr Callum Procter said:
"We must all play our part in bringing life back into our town centres. After two extremely challenging years we are asking people to enjoy free fun for all ages, whilst enjoying browsing our shops and markets, or perhaps enjoying a bite to eat, a drink and a chat. Let's show our shops and businesses that we LOVE them."
To keep up with Love Your Town follow @theculturehousegy and @discovernortheastlincolnshire on social media
Please use the following hashtags when sharing the experiences
#LoveGrimsby
#LoveImmingham
#LoveCleethorpes