#GrowCookShare
Grimsby Minster & St James Square, Grimsby
The Finale event for Edible Grimsby was co-produced by The Culture House and took place on Saturday 1st October 2022 in St James Square and inside Grimsby Minster. It was a celebration of food and creativity with lots of family fun and quirky walkabout characters that offered a fresh spin to the idea of a harvest festival. It included:
Made In Grimsby Stage, a line-up of the best music talent from North East Lincolnshire.

Feast of Ideas, a special series of talks tackling key issues and themes around food.
Community Kitchen, Offered free food tasters prepared by 'community chefs' along with community volunteers who helped prepare the food and served 3,000 portions on the day. The menu was designed by local community chefs Becky Cook and Tracey Shields, who prepared a selection of healthy, affordable vegetarian dishes that can be made with produce grown locally by the community.
The Wacky Patch, a fun harvest-themed mini trail with lots giant pumpkins, ugly gourds, and scarecrows made by the community
Walkabout and Street Theatre Acts, a great selection of quirky characters and food-themed acts
Site Décor, a selection of props and flags made with the community in partnership with local artists and organisations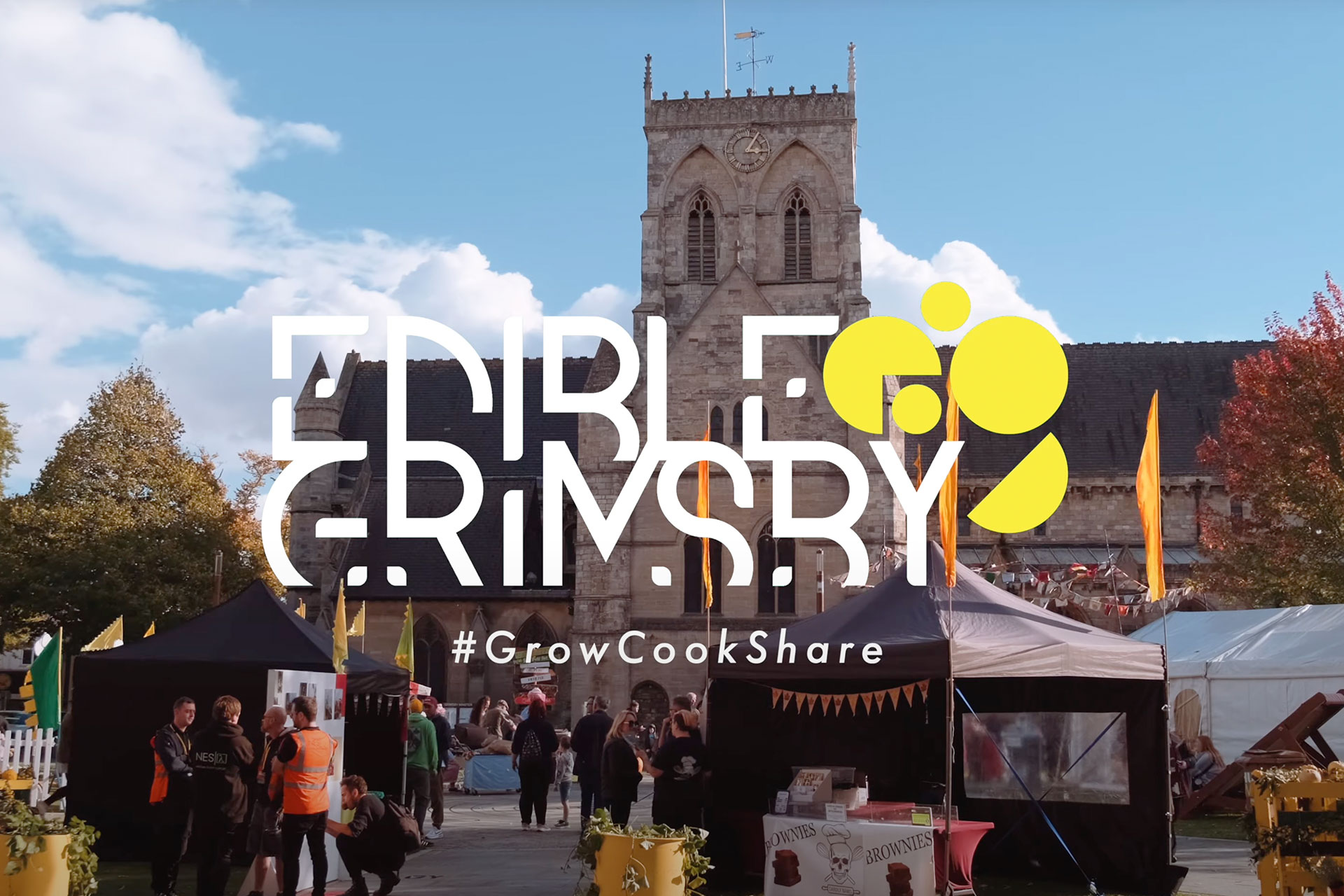 "Well done! What a wonderful project. We are proud to be part of Edible Grimsby and proud to work alongside the communities of North Lincolnshire."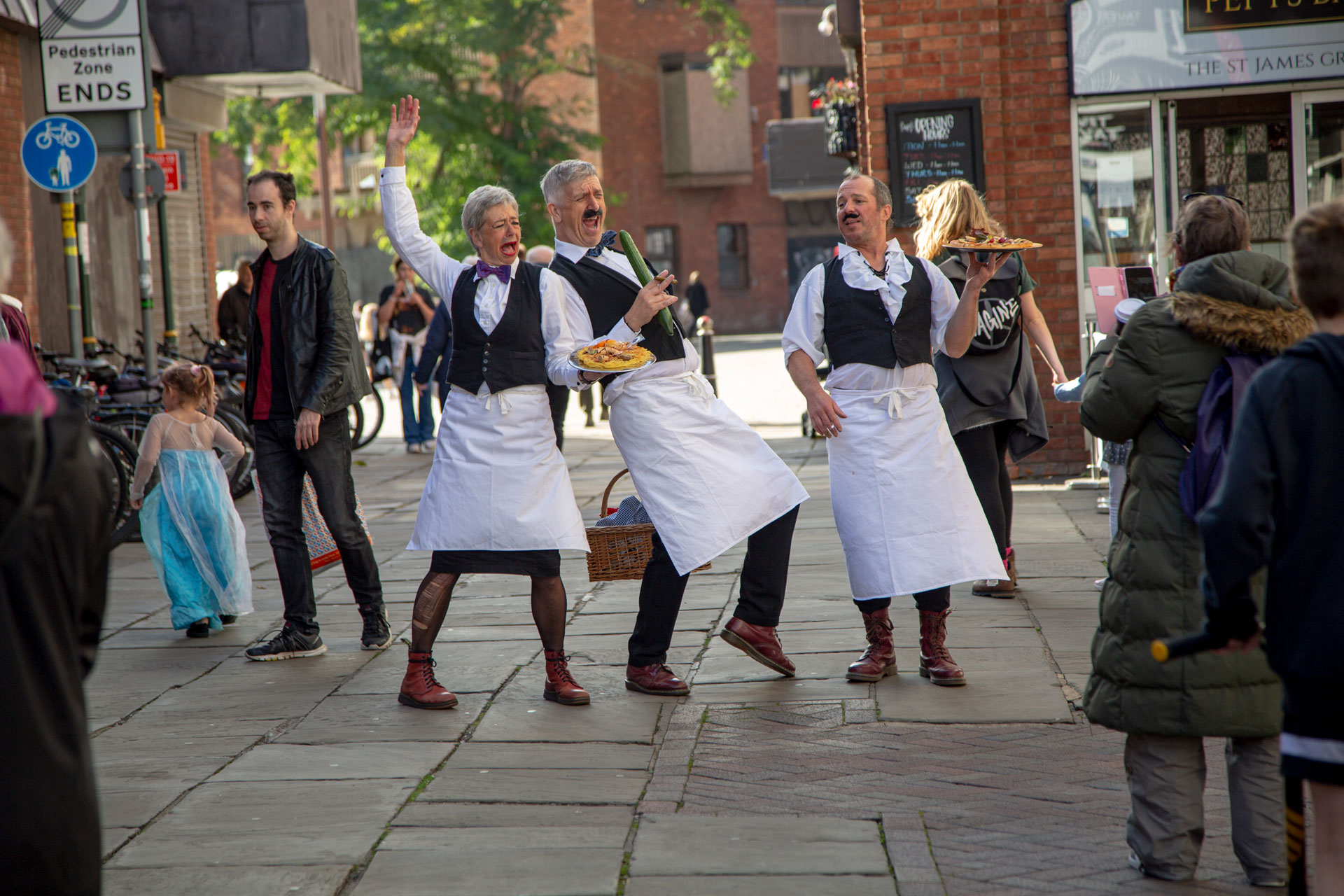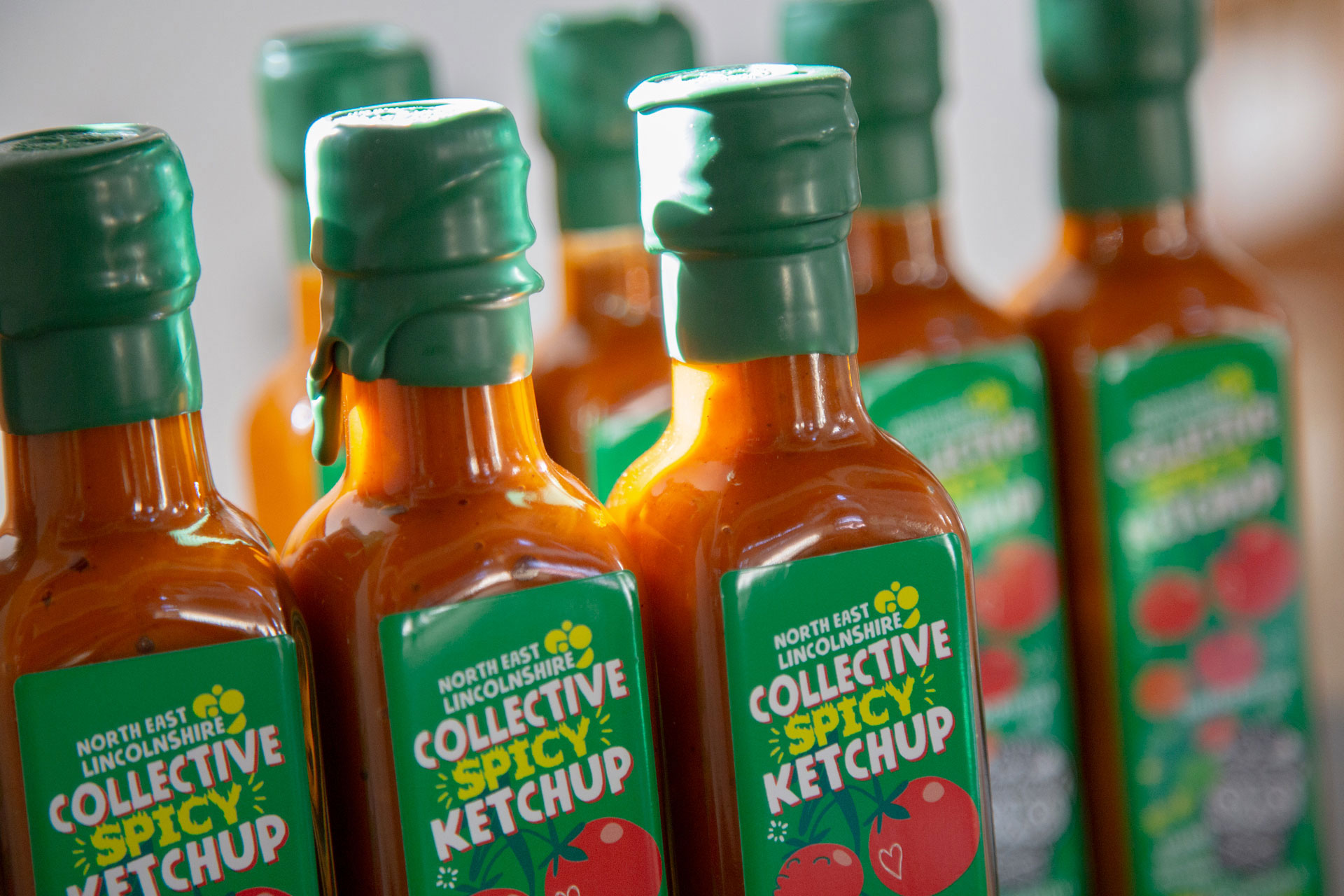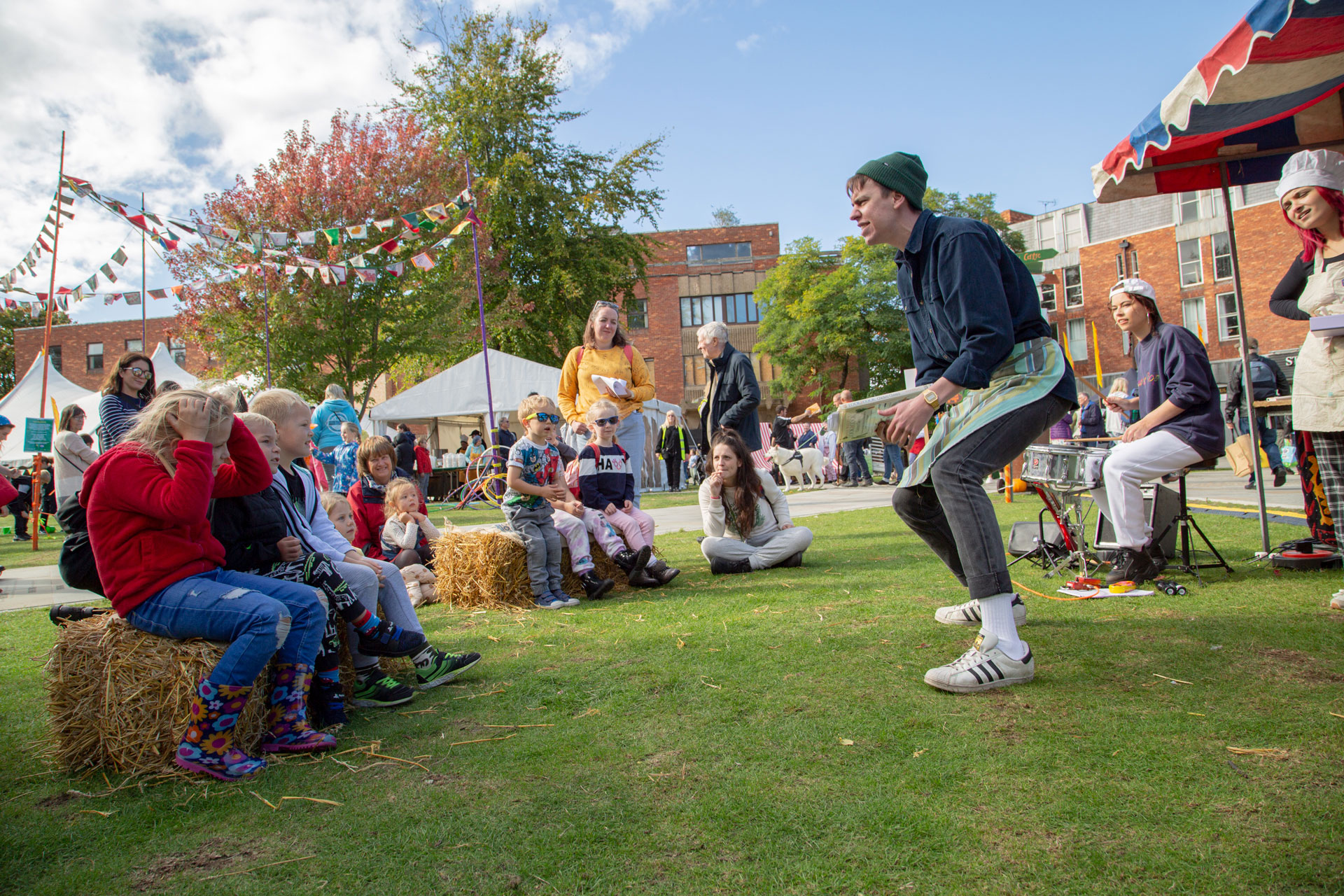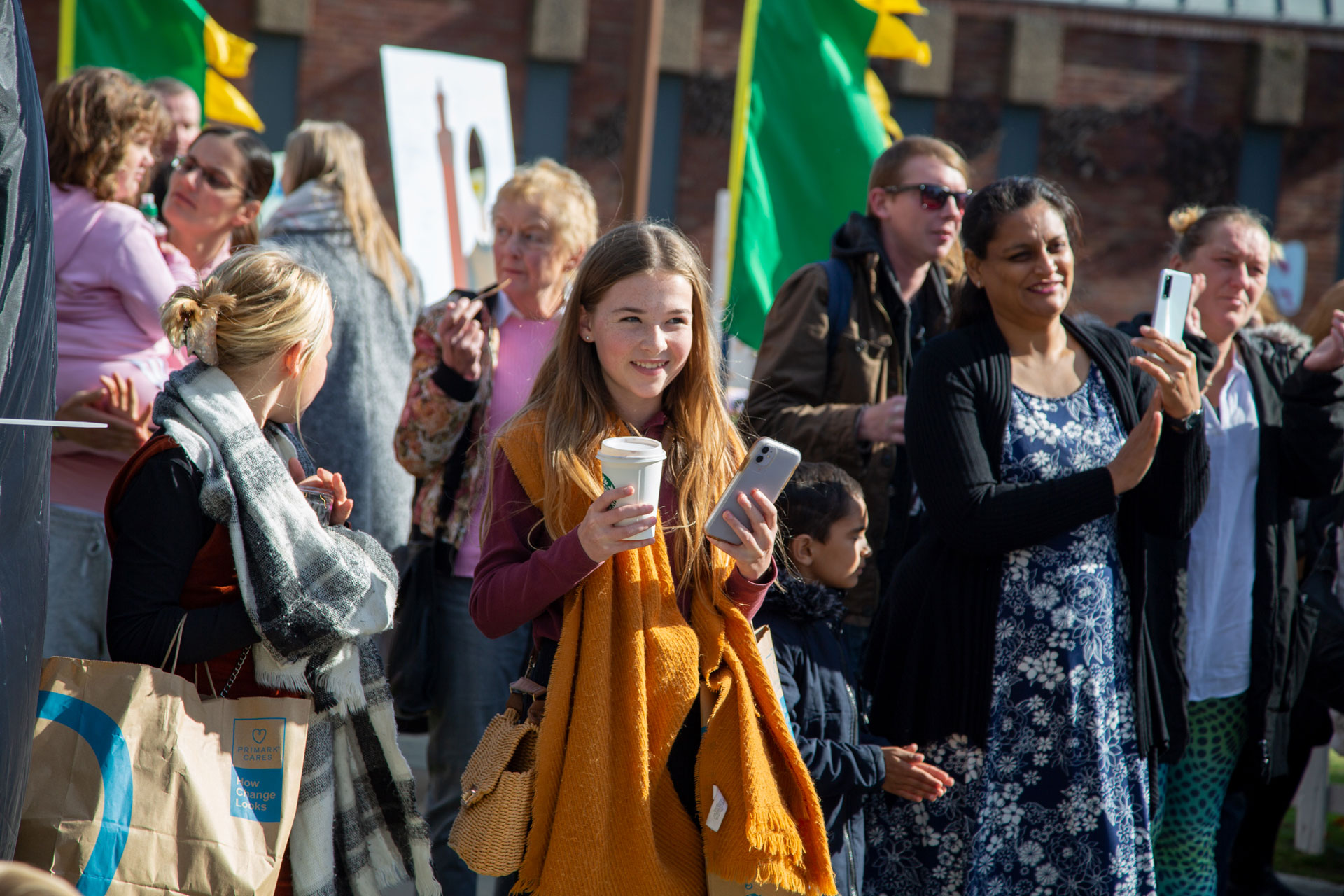 "This was fantastic, we all had an amazing time. My daughter loved the Pumpkins and of course the baby vegetables in the pram! She has now asked for some baby vegetables for Christmas!!"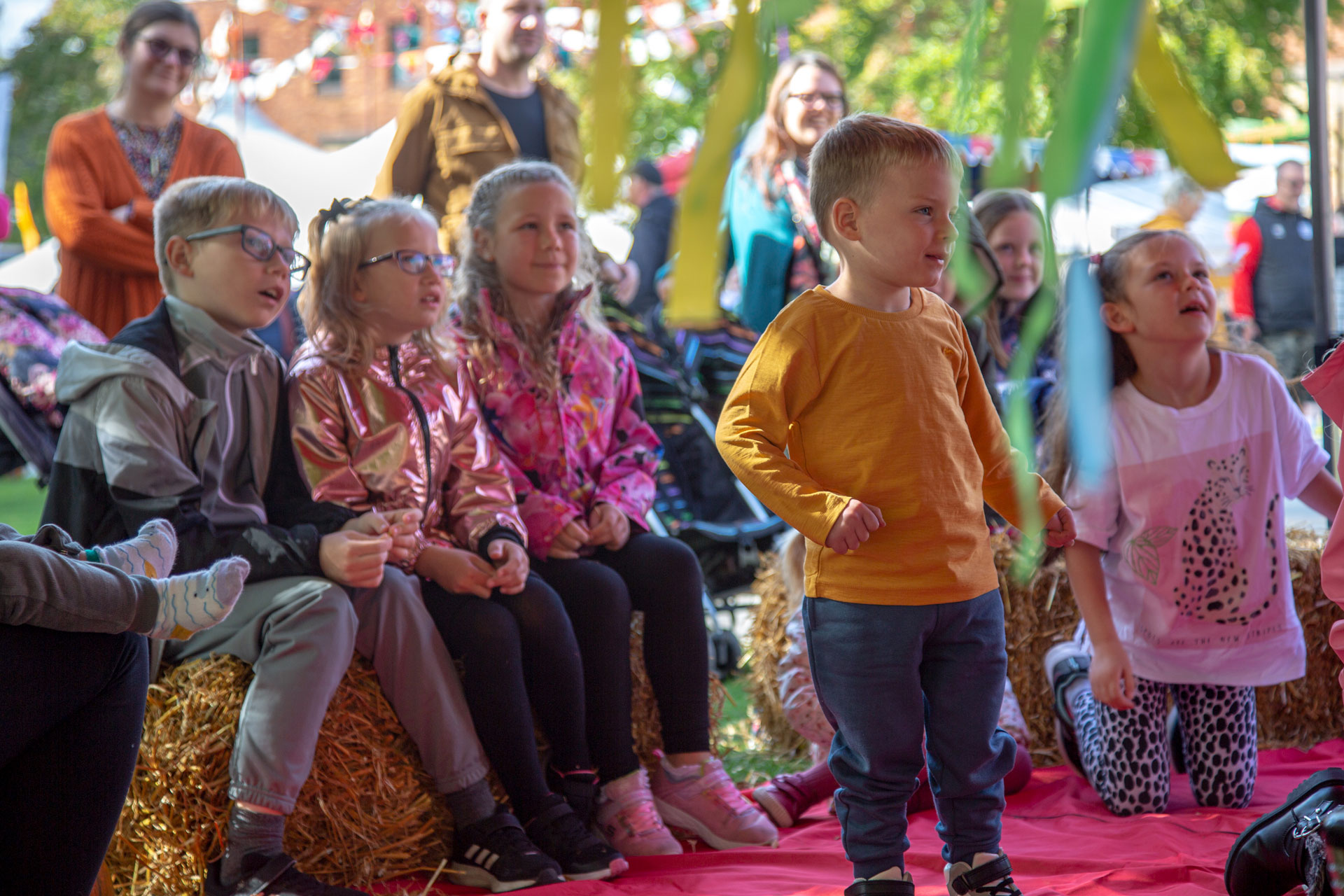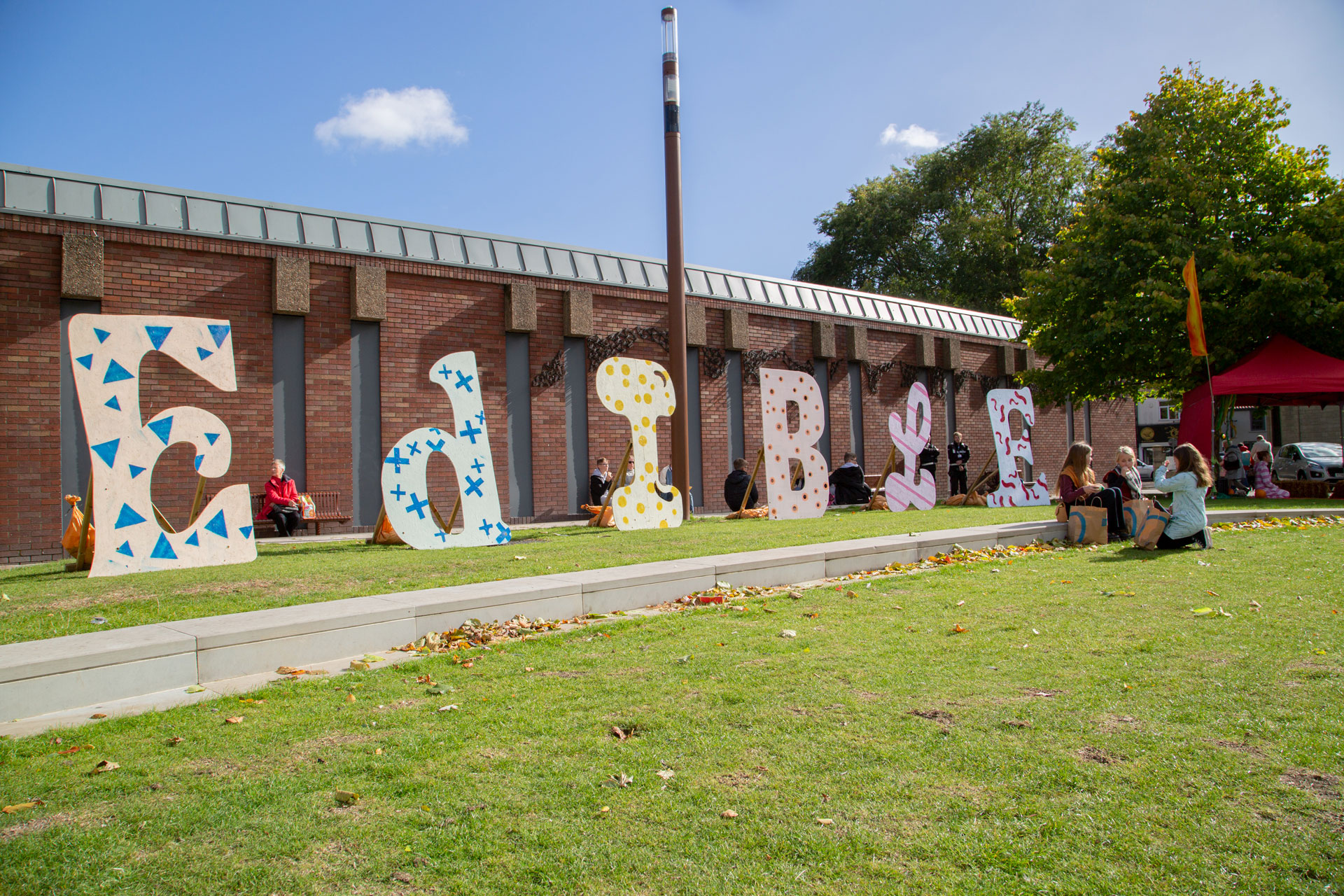 With Edible Grimsby we wanted participants to reconnect with food and with one another, and to discover new exciting ways to cook with ingredients that had been grown by the community in their community gardens, and to be able to share this food with others.
For this Edible Grimsby worked in partnership with Green Futures Grimsby and the Community Food Coordinator at Sector Support NEL, who as part of their work engaged communities across North East Lincolnshire delivering cooking sessions as well as facilitated access to community growing spaces. The Culture House joined the project as the co-producers of the finale event and supported the community engagement over the summer.