SATURDAY 5 AUGUST 1PM – 11PM
Meridian Showground, Cleethorpes, DN35 0AR
A brand new event for Cleethorpes, bringing you Jazz, Funk, Soul and everything in between.
Home to open skies, amazing sunrises and sunsets, this seaside retreat welcomes you to bask in music while taking in fresh air and feeling the beat.
Come and experience a day of outstanding, boundary bushing music, from rising stars and those at the top of their game from the national scene, playing alongside a fantastic line-up of DJs and regional talent.
It's a day to get together with friends & family, sit back (and get up), take it all in and soak up those summery vibes!
Melonyx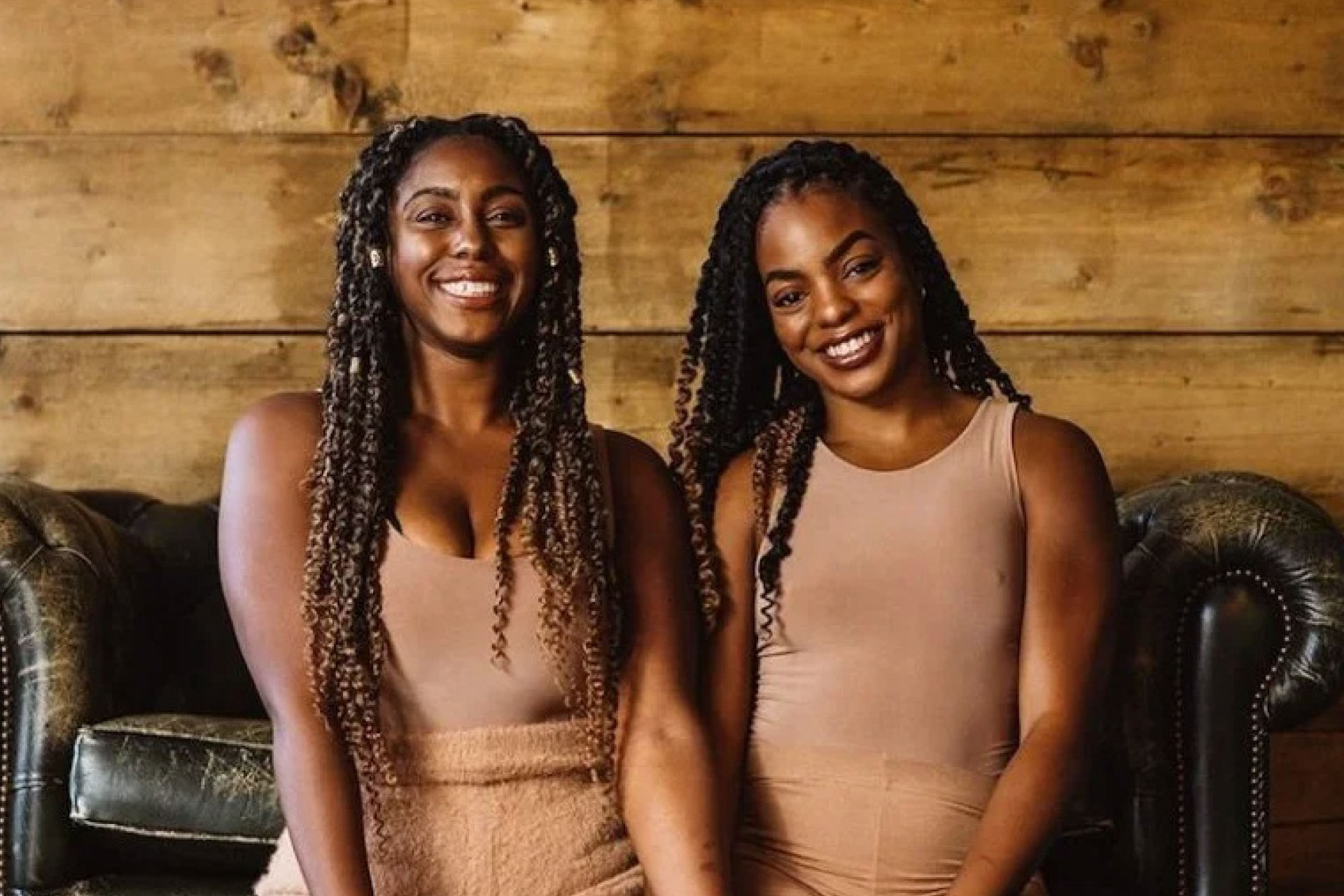 Friends first, singing duo second, soul sisters always.
Georgia Copeland and Nadia Latoya met in Nottingham and joined forces to gig the music scene, cultivating a longstanding desire to produce original music together. United in music, the two songstresses formed MELONYX. Coming together as a multifaceted harmonic force, the pair recently released the "Black Elixir" EP, written and recorded with renowned UK Hip Hop producer Joe Buhdha,(released on Brighton-based label Tru Thoughts).
MELONYX were announced as Best Newcomer at the Groundbreaking 'BlacOut Soul Awards' 2022 and have performed at Gilles Peterson's We Out Here Festival, Shambala and Kendal Calling among others – so we're truly excited to welcome them to Cleethorpes.
Jackie Moonbather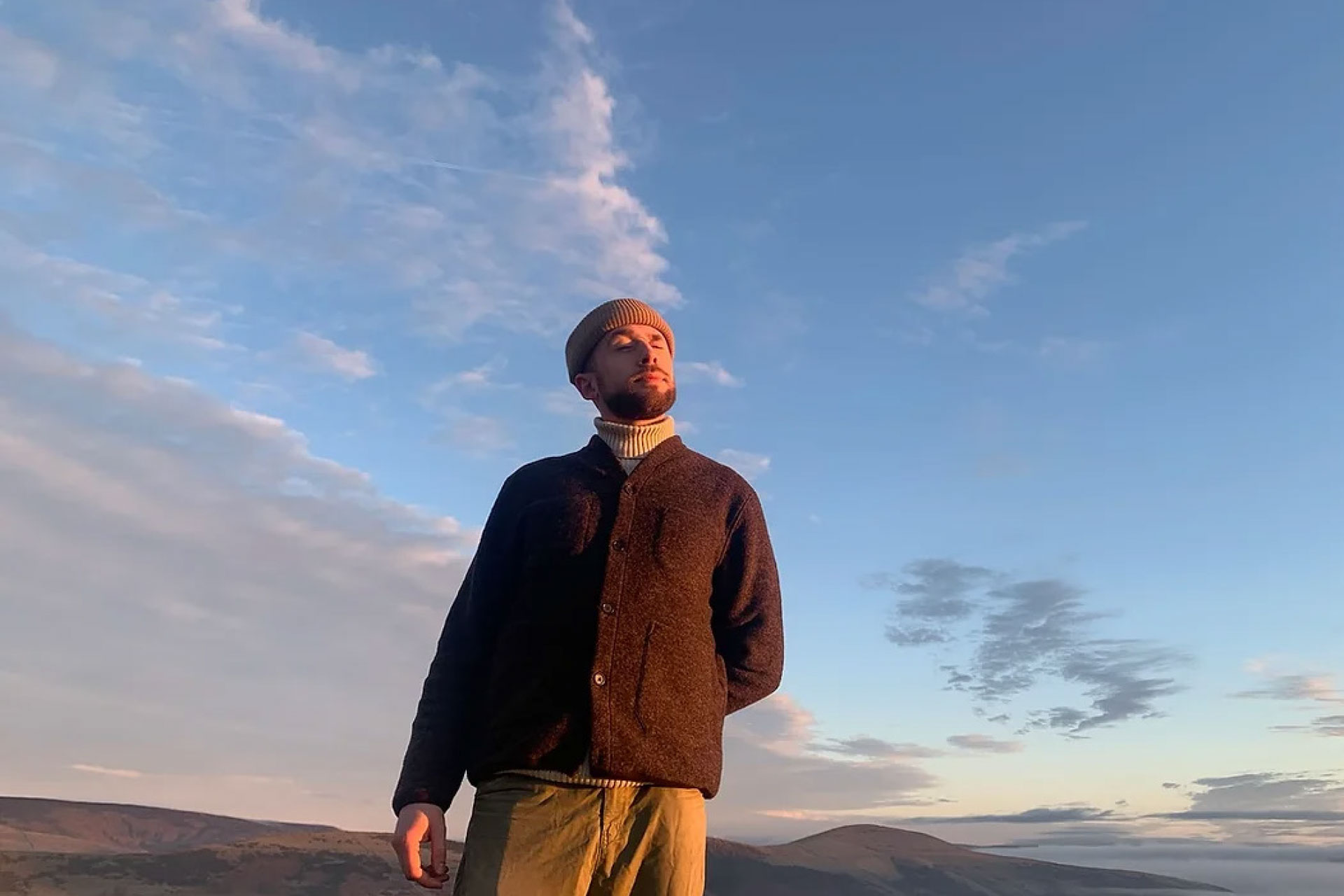 Jackie Moonbather is a producer and song maker from Sheffield combining flavours from a whole spectrum of musical influence.
Following his year with the 'Brownswood' record label's affiliated Future Bubblers programme, early this year Jackie independently released the album "Escape From Planet Earth" a genre defying journey, pondering time in this here space.
Performed with his quartet, Jackie's set will introduce you to music that flexes creative boundaries to an intriguing level.
Alongside solo works, Jackie has contributed as an instrumentalist for Katie Pham & The Moonbathers, Rosey PM, Otis Mensah and Seigfried Komidashi. As well as production for Cariss Auburn, Yusuf Yellow, Eliy Orck, DIMITRI and collaborations with Kevin Holiday and Jackson Swaby.
Danniella Dee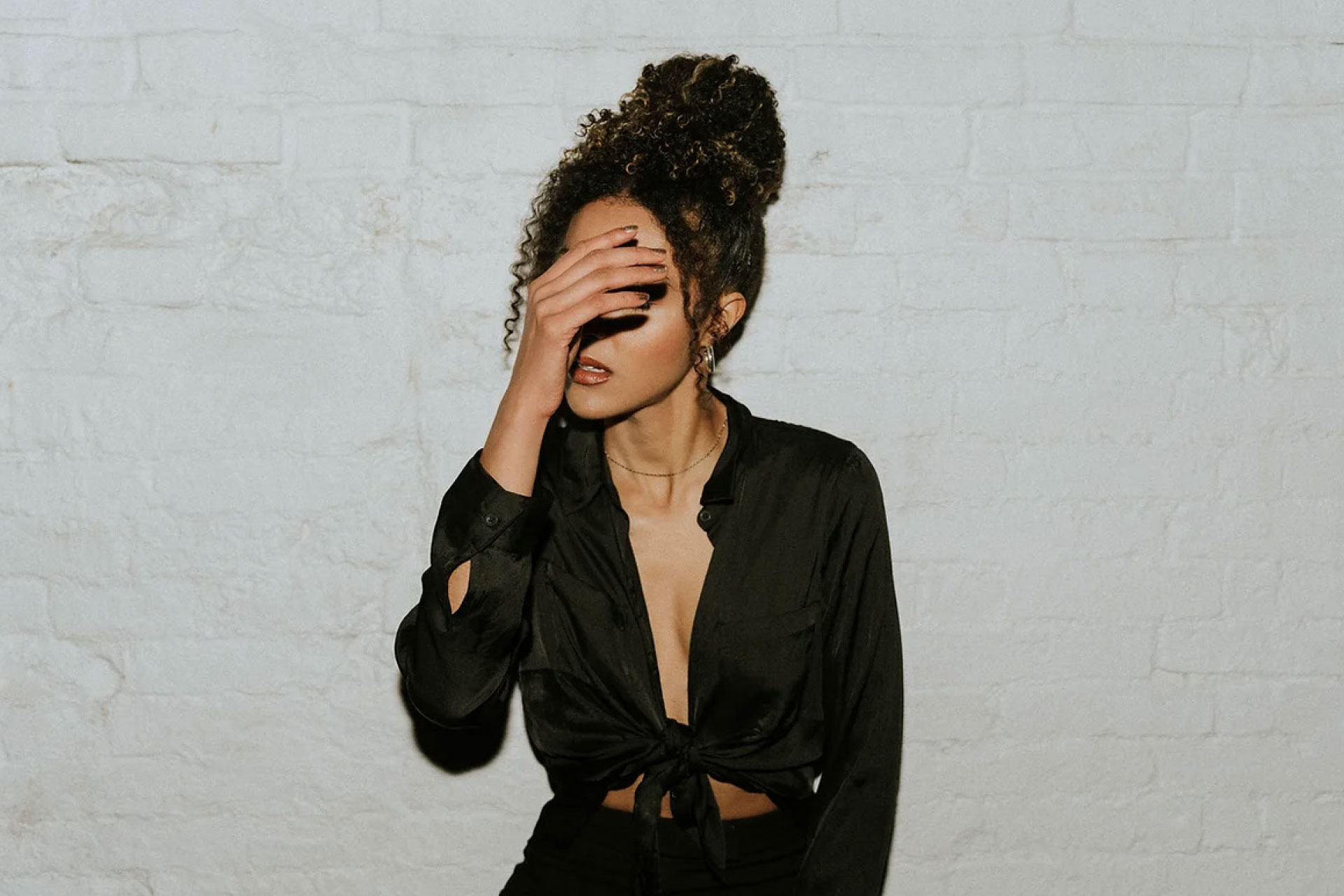 With shimmering vocals reminiscent of Sade, matched with slinky-smooth instrumental, Coventry-born singer, songwriter and producer Danniella Dee brings her quartet to perform music from her new, self-produced EP, 'Reflections'.
The set offers a sultry blend of classic R&B and Hip-Hop, with choral influences and subtle hints of Drum and Bass, speaking to Danniella's music roots and inspirations.
Drawing further influence from her home-town, where the iconic 2-tone movement originated, Danniella embraces a genre-defying approach.
Wait until you hear this voice!
Pearl's Cab Ride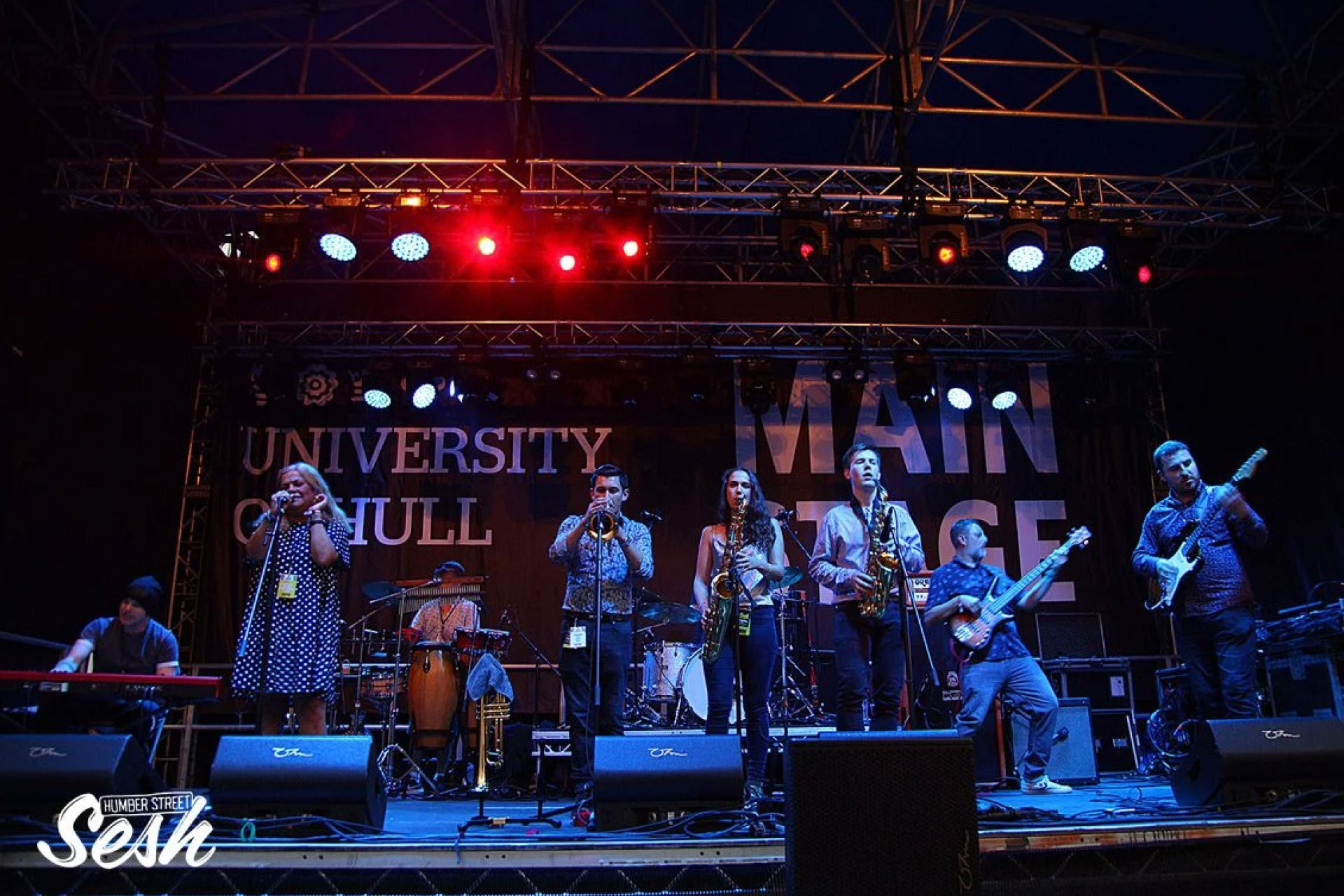 With roots tracing back to the early 90s, Pearl's Cab Ride were born after a chance encounter in a Hull taxi queue – a fusion of kindred spirits united by their love of music.
Since then, this collective has embarked on a funk-fuelled journey, gracing stages at festivals and venues across the UK with their infectious energy.
"Funk doesn't really cover it…it's a chocolate-smooth, fluid collection, with sprinkles of soul and sass"
Scout Beck – Yorkshire Times
Werkha
Hailing from Manchester with roots in the Cumbrian north, Werkha (real name Tom Leah) and his foot stomping, jazz inflected beats have been gracing the airwaves for the best part of a decade.
Influenced as much by the rolling fells surrounding his village home as those hot sweaty times we share on the dancefloor. Werkha makes music for those crucial moments, the ones that make us feel connected as humans.
DJs...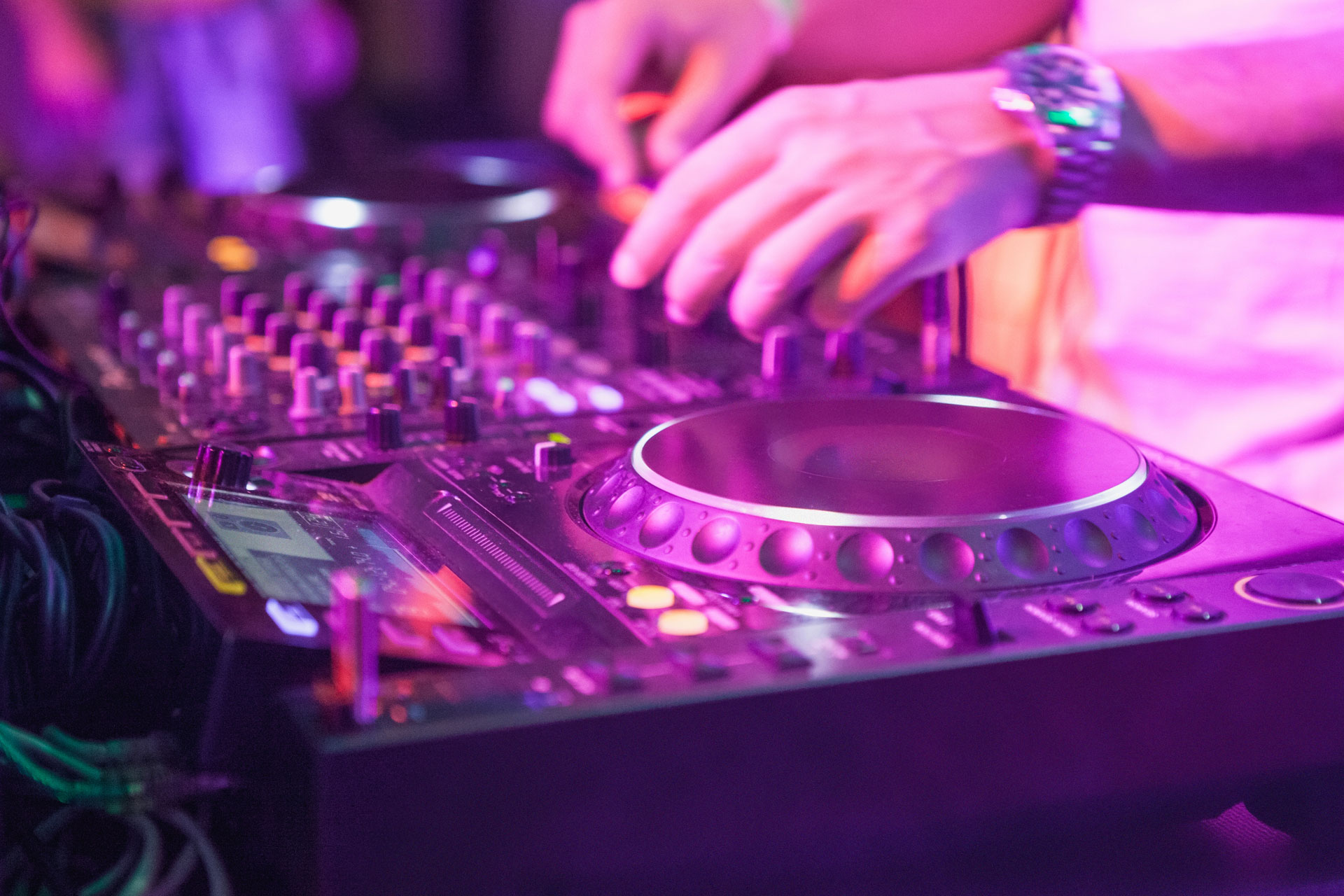 Featuring Fatwax45, PhunkyFlavas, SoulGlo, John Cadey and Jon Cox.
Where does Everybody Loves the Sunshine take place?
Meridian Showground, Cleethorpes, DN35 0AR
What time does it run from and until?
1pm – 11pm.
What should I expect in 2023?
This is the event's introductory year. There will be one main stage and plenty of open space to relax, with food and drinks stalls.
What food and drink will be available?
Street food catering for all, alcoholic and non-alcoholic drinks, as well as the all-important coffee!
Are children allowed?
While the event is mainly targeted at adults this year, children are welcome.
Tickets are FREE for under 12s and Just £10 for ages 12 – 17.
Are dogs allowed?
Sorry, no.
Can I bring my own food and drink?
There will be scrummy stalls, but if you'd like to bring your own picnic, you can.
However, bringing your own drink (except water), including alcohol is not permitted.
Don't forget your sunscreen!