Celebrating Grimsby's connection to the sea
Grimsby Town Centre, July 2021 & 2022
In partnership with Walk The Plank and supported by Grimsby Creates, we launched and delivered Festival of the Sea – an outdoor arts festival and programme highlighting Grimsby's connection to the Sea.
As part of the Festival of the Sea programme, Walk the Plank and The Culture House partnered with the creators of The Rubbish World of Dave Spud, Illuminated Films & CITV to work with local students from Clee Academy to write and produce an animation called 'Where Do All The Boats Go' which has received over 89,000 views.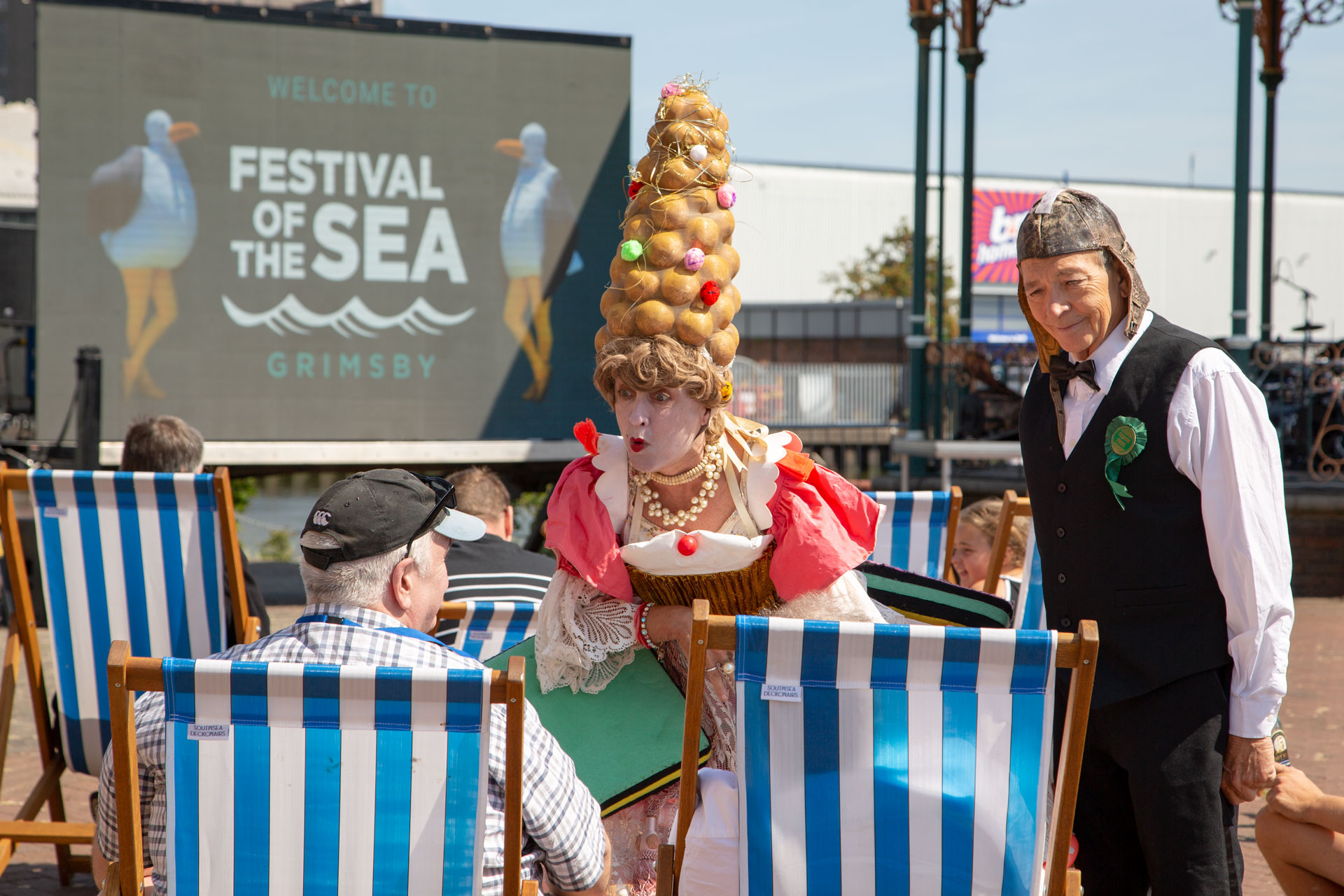 "The event was a benefit to the town - a great showcase. Working across the event made me feel very proud - great to see what Grimsby can do and do well!"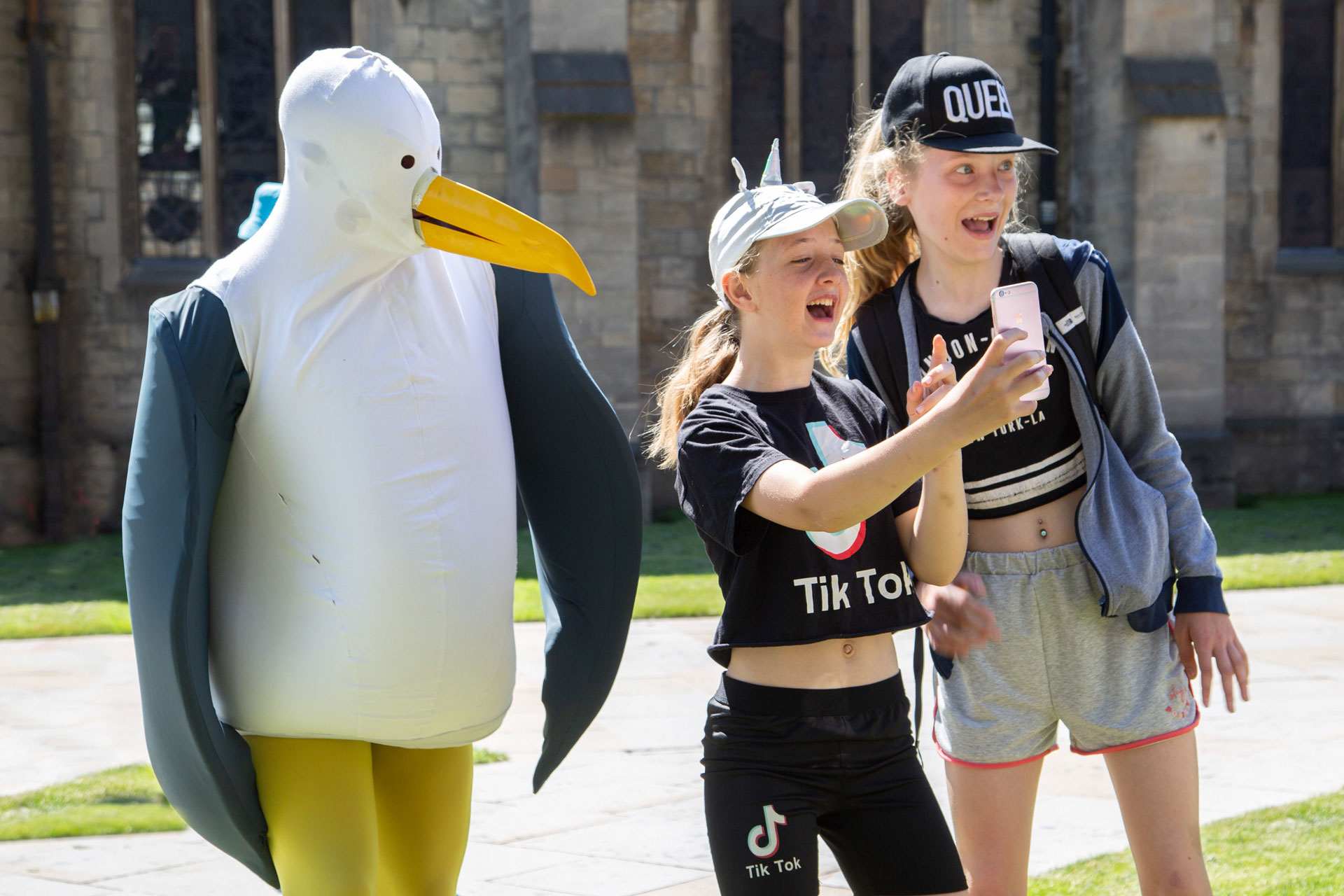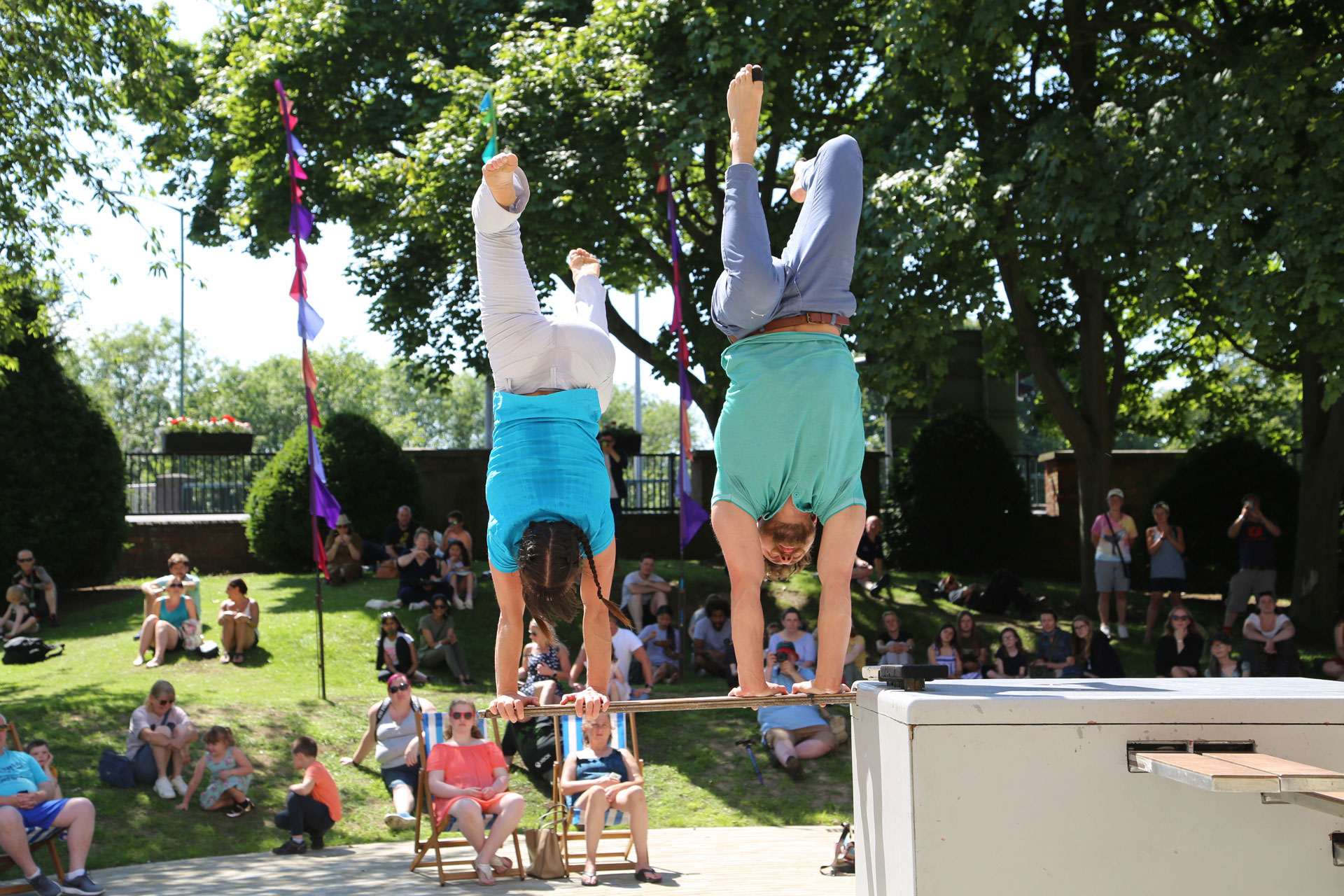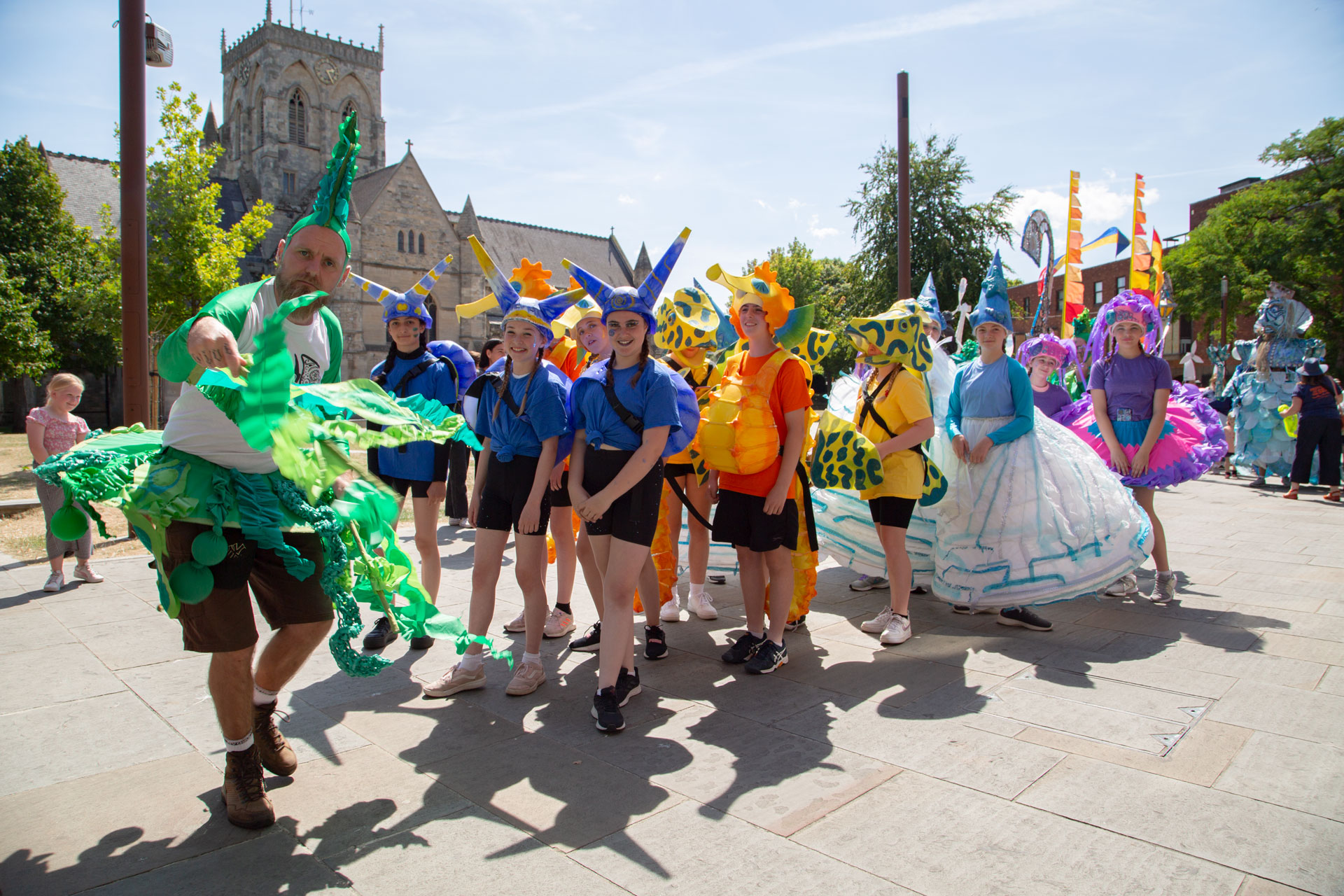 "It was really nice to have the opportunity to perform in Grimsby, work with your dedicated team, lovely volunteers and to engage with local audiences."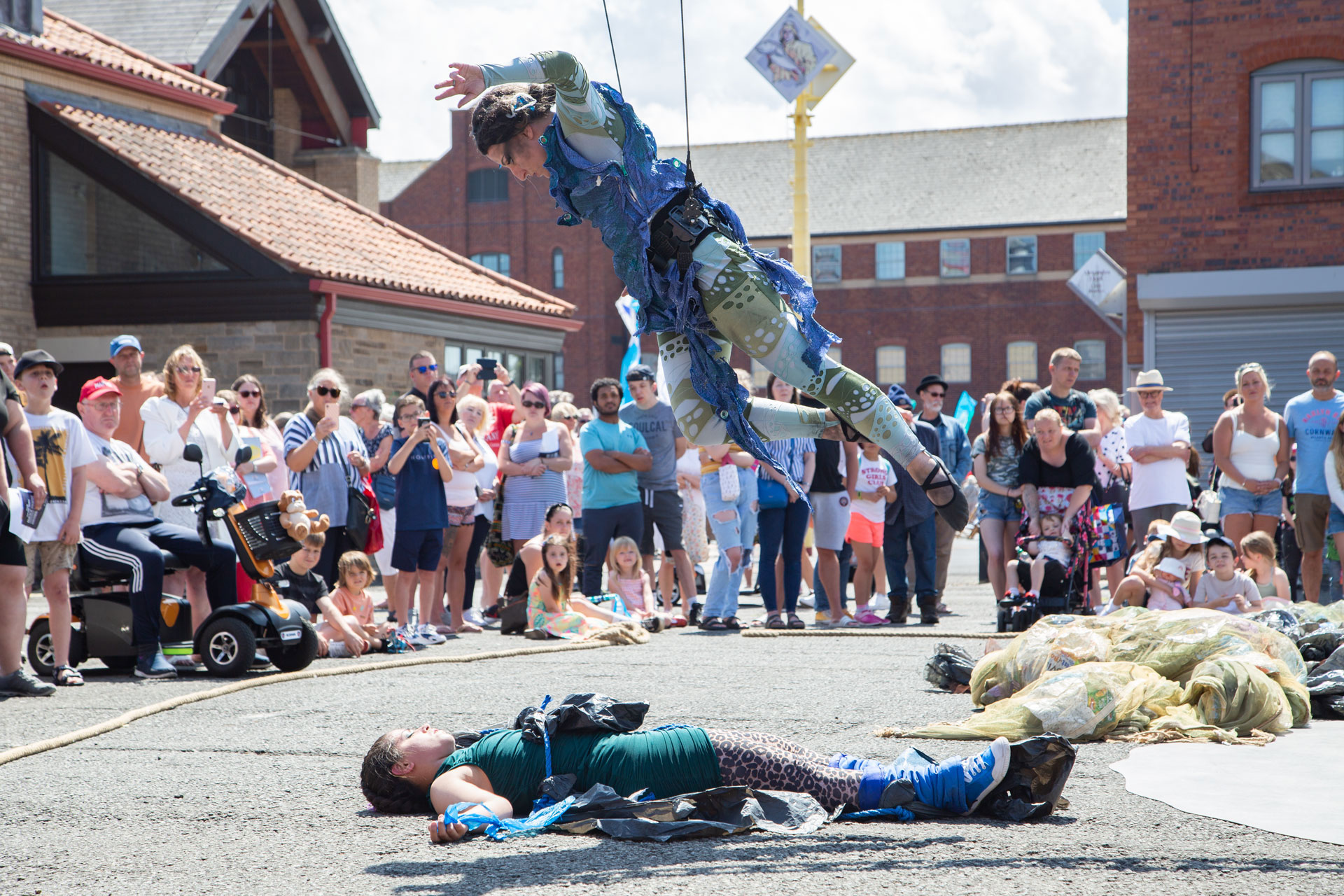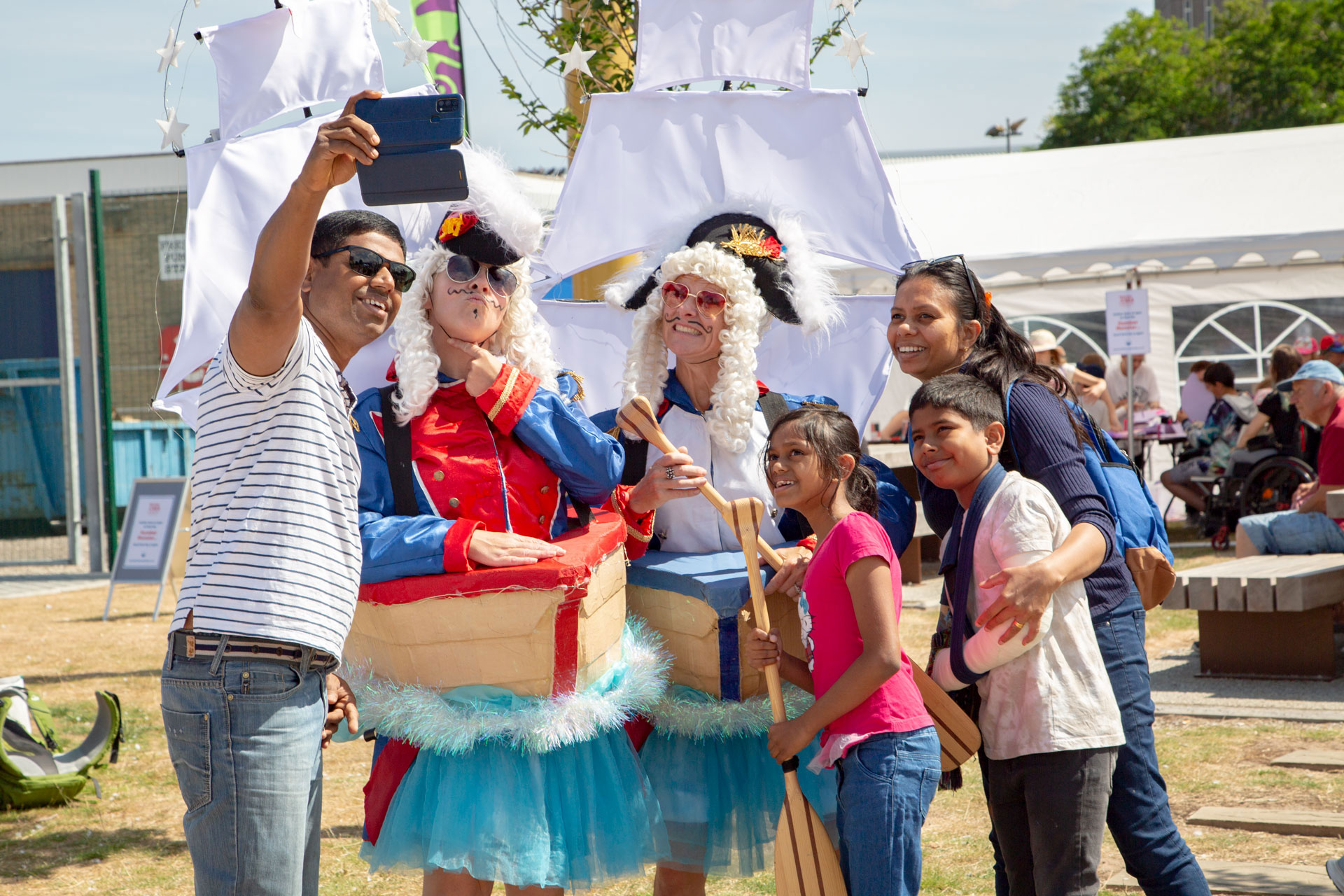 Grimsby's Festival of the Sea attracted almost 1500 local people and visitors on the day, and engaged many more through its online programme, and trailblazer performances in workplaces and schools.
The festival brought high quality street theatre and interactive performances, music, and hands on workshops aimed at children and families to the newly refurbished St James Square in the town centre. Walks, talks and special events took people into other parts of town, including West Marsh and along the river Freshney.